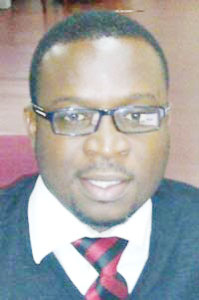 Junior Hercules, Head-Coach of the Guyana Men's Senior Basketball team, says that a training camp for the impending AmeriCup Qualifiers in Colombia will commence on February 9th-10th.
Guyana sealed their AmeriCup Qualifiers participation after defeating Antigua and Barbuda 83-70 in the finale of the CBC Pre-Qualifiers Championship.
It was Guyana's first and only senior men's Caribbean title, winning the tournament for the first time in its 37 year history.
Guyana has been placed in Pool-B of the qualifiers, which runs from February 21st-25th, alongside Bolivia, Paraguay and the host nation, with the top two teams qualifying for the tournament that will feature Canada and the United States.
In an exclusive interview, Hercules revealed, "The team will officially commence training on the 12th-18th of February. However there will be a local trials on the 9th-10th of February. It's an invitational trials and the clubs will be notified of the individuals expected to try out. Approximately 14 players are expected to participate in the trials."
According to Hercules, "Much has changed since the tournament [CBC Qualifiers], there are two position in theory that are vacant at the moment. I would love to have a combination-forward and a combination-centre. I don't think we need guards at the moment unless he is an exceptional shooter because we are stacked with guards. While they are two positions vacant, the reality is you are only allowed one player not born in Guyana but has Guyanese ties."
He further disclosed, "The training period should see the return of Anthony Moe, Stanton Rose and Kevon Wiggins. Also we have a possible replacement in Shawn Damion, a semi-professional guard, for the injured Ray Victor who will be training during the period."
Asked about the team's chances of progressing from the group, Hercules affirmed, "We have a very good chance of progressing from the group. The loss of Victor is hard. It's difficult to find a combination guard like him but the replacement in Damion who is a semi-professional player will help to fill the void."
According to Hercules, "Stanton Rose who had a taste of the international scene and is playing college basketball, we expect much from him as the captain. Anthony Moe who just signed a contract with a professional Albany Patroons outfit, and Kevon Wiggins who is marquee player for his high school [high school of computers and technology, Bronx] are expected to excel and perform in the upcoming tournament."
Around the Web