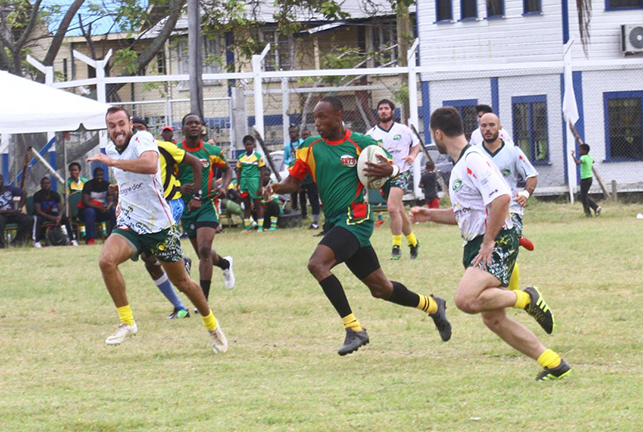 Guyana's senior men's national team and the U-17 and U-19 outfits used home turf to their full advantage and upstaged the visiting French Guiana teams when the Goodwill tournament was staged Saturday at the Police Sports Club Ground, Eve Leary.
In less than ideal playing conditions, the flagship senior team defeated their French speaking counterparts 14-nil apiece in the first two games, then 26-12 in the final encounter of the three-game format. Winger, Patrick King was instrumental in all those victories.
The U-17 team drew first blood in a tight contest which ended 14-12 in their favour. The visitors then turned the tables with a 36-7 thrashing in the second encounter owing to poor defence. The Guyanese teens bounced back in the decisive third match to pull out a 24-14 win much to the delight of the crowd.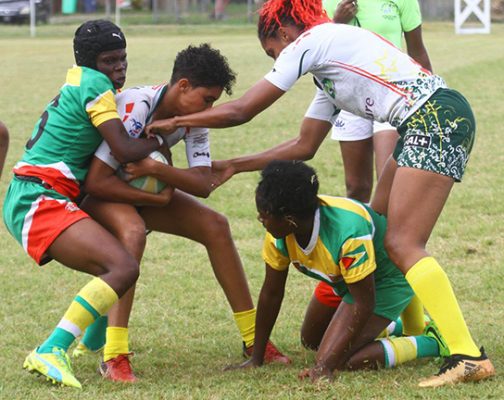 The U-19 home team also won their first match against their French Guiana rivals 24-10. They then followed that up with a 19-14 victory in an exciting encounter. French Guiana took a consolation win in the third match with 24-nil score line.
The French speaking women were emphatic winners, sweeping the series 3-0 with scores of 26-5, 26-12 and 19-0.
Director of Sport Christopher Jones was in attendance at the tournament which was supported by the National Sports Commission and Banks DIH. It was organized by the Guyana Rugby Football Union (GRFU) and supervised by Events Coordinator Troy Yhip.
Around the Web