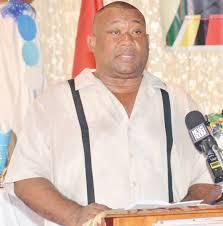 President of the Berbice Cricket Board (BCB), Hilbert Foster has once again expressed dissatisfaction with Berbice not given the opportunity to host a single match of the Guyana Cricket Board (GCB) Senior Female Inter-County competition.
Foster, who said he was deflated over the cancellation of the U-19 version of the tournament posited that the only excuse the GCB could have, is the travelling expense, which he said the BCB was prepared to assist with.
He pointed out that Berbice has won the tournament for the last five consecutive years but yet the females have been deprived of playing in front of their home crowds.
Consequently, said Foster, coaches, trainers, parents, friends and all support staff that helped mould the players into what they are today are prevented from seeing the girls in action on 'home' soil.
Foster said this has also been the case with the male youth tournament which has been centralized in Georgetown, causing the young players to be away from their homes for nearly one month.
The Rose Hall Town Youth and Sports Club Chief Executive Officer said some of the grounds in Berbice are well kept due to heavy investment by the BCB and other stakeholders.
Foster also said that there was a vast difference in crowds, saying matches in Berbice attract packed stands compared to the almost non-existent crowds when matches are played in Georgetown.
Last March, Foster had called out the GCB for their practice of continually overlooking Berbice for hosting matches.
Territorial Development Officer of the GCB, Collin Stuart had said last year that it was on the cards to have Berbice host matches but so far, only the GCB Senior male and female U-17 franchise competitions have been played in Berbice.
Around the Web