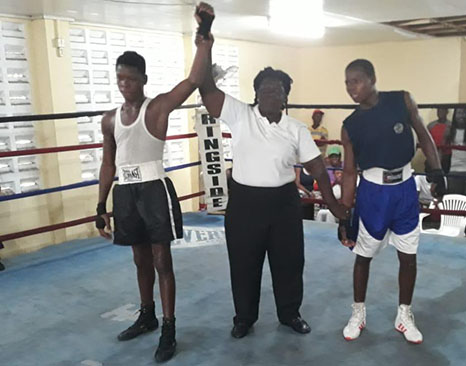 The Guyana Boxing Association (GBA) staged its first Pepsi/Mike Parris U-16 event for 2019 last Saturday at the Andrew 'Sixhead' Lewis Gym.
When the dust settled following a flurry of punches, Richard Howard and the Forgotten Youth Foundation (FYF) were adjudged best boxer and best gym.
In an exciting punch fest, Howard defeated Travis Inverary in the bout of the day.
Gyms from Linden, Berbice, Essequibo and Region Four participated. In the end, FYF was adjudged champion Gym with five wins, second was Harpy Eagles with two victories.
Around the Web