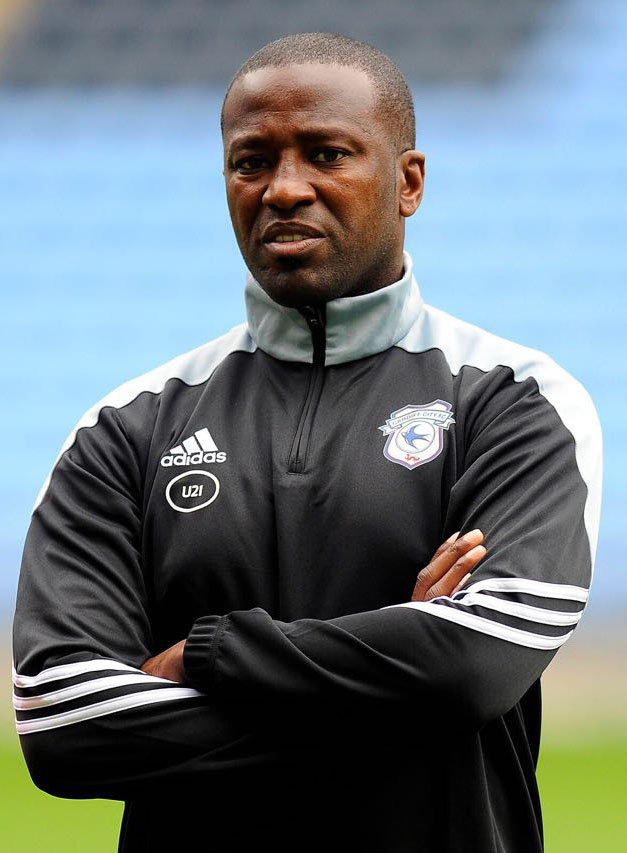 Golden Jaguars Head-Coach Michael Johnson is adamant that his charges are well equipped and adequately prepared to create history against Belize on Saturday  in the CONCACAF Nations League.
 Guyana will faceoff with the Central American side at the National Track and Field Centre, Leonora in a must-win encounter.
 Victory for the locals will seal their maiden berth in the Gold Cup. On the other hand, a win for the visitors would seal their second appearance in the event following their 2013 participation.
 Speaking to media operatives at the team's training session on Monday, Johnson declared, "Everybody is in a good place conditioning wise, now everybody is focusing on the psychological aspect of the game because we all know the magnitude (of the game) so we're going to discuss it and see where we go from there and just allow the players to focus on getting us to the Gold Cup."
 According to Johnson, "We left no stones unturned this time and I'm happy with the way we went about preparing the team, especially with the extensive work we did for the locally based players,"  The former Jamaica International, who participated in the event during his playing career, stated that the team possesses the quality to secure the victory, adding that the collection of players could possibly be the best group assembled in the recent memory.
  He said that there is little room for error and as such, the players selected for this pivotal contest are seasoned campaigners and understand the magnitude of the task ahead.
 Johnson further stated that the focus will be improving the chemistry of the team before the upcoming clash.
 The Golden Jaguars management team named a 23 member squad for the fixture, which features a whopping 16 foreign born and/or based players.
 Among the plethora of overseas players selected for the match at the National Track and Field Centre, Leonora, are possible debutants in defender Reiss Greenidge, Midfielder Anthony Jeffrey and Forward Keanu Marsh-Brown.
 The other members of the overseas born and/or based contingent are Goalkeeper Akel Clarke Defenders Sam Cox, Elliot Bonds, Terrence Vancooten, Ronaye Marsh-Brown, Walter Moore, Midfielders Neil Danns, Warren Creavalle, Kadell Daniel, Stephen Duke-McKenna, Forwards Marcel Barrington, Sheldon Holder and Emery Welshman.
 On the other hand, the locally based players short-listed are Goalkeepers Alex Murray, Sese Norville, Defender Kevin Layne Midfielders Trayon Bobb, Clive Nobrega and Forwards Pernell Schultz and Gregory Richardson.
Around the Web