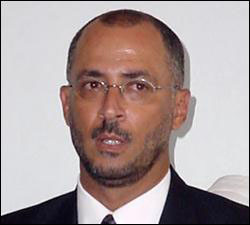 With mere days before Cricket West Indies (CWI)  elections on Sunday, Presidental candidate, Ricky Skerritt, who is challenging incumbent Dave Cameron, says that he  believes his team, which includes his running mate, Dr. Kishore Shallow brings "integrity and greater commitment" to the fore.
In an e-mail correspondence between Skerritt and Stabroek Sport, the man vying for the CWI top post stated: "Dr Shallow and myself will bring integrity and a greater commitment to the needs of cricket."
Skerritt, a former West Indies manager, who resigned from the post, added: "We will ensure that our executive management team is focused strongly on the underlying performance principles that generate successful organizational change, learning and improvement."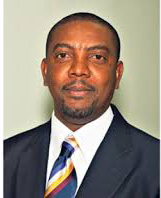 The presidential hopeful noted that good results "usually hinge on leadership skills and the personal effectiveness of the people leading and implementing them," principles, he declared which are not new to his team.
Skerritt said that personal issues have made its way into an unwarranted domain.
"When it comes to personal issues, people issues, team issues and organizational issues, the fundamentals of what works have remained fairly constant throughout the years."
He added: "disempowering local professional staff, making hasty political decisions about their roles and results, and unnecessarily turning to non-West Indian personnel must become a thing of the past."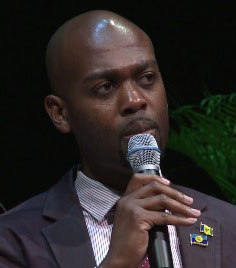 The man looking to secure majority votes at the elections said while the talent was there it has not been properly developed resulting in poor performances by regional teams.
"That talent is still there but in the last decade or so it has been either poorly tapped or weakly developed. Consequently, our teams have lost their way and have become trapped in an ever-increasing bottom-dwelling spiral. The team has had some impressive and encouraging wins, but performance has been inconsistent and too often substandard."
Skerritt, who was once appointed by CARICOM to be a CWI director acknowledged that his team will not have all the answer.
He said the team will therefore "rely on former players and all of our stakeholders for input into the creation of our agenda for change, and the design of simple but intelligent strategies to implement that agenda."
According to Skerritt, incumbent president, Dave Cameron's term has been riddled with conflicts.
"My biggest concern about the incumbent President is that he doesn't understand that it is very difficult to solve conflicts by using politics, conflict thinking or adversarial thinking. This argue/fight/litigate/punish type of thinking that he specializes in, is easy to propagate but is very ineffective, time-consuming, and costly. This approach always leads to win/lose outcomes in which only one side is happy and contented and the other, angry and resentful, even if they keep it bottled up. There are too many examples from President Cameron's tenure that illustrate this failed approach."
When asked what does he see wrong with the current administration of CWI, the president-hopeful responded by stating, "Instead of focusing on what is wrong with CWI and getting trapped in the past, I have been looking at things we should be doing, but are not. CWI needs to become more affordable, flexible, accountable, and outcome-oriented. We need a clear agenda for change, a strong and cohesive implementation network, and programmes to generate improvement where it needed. Our 10-point plan is not exhaustive, but it sets out the cricket-related priorities.
"The incumbent President often boasts about his initiatives and inputs, but the outputs and results have been disappointing. The team still languishes at the bottom of the ICC rankings and just last year had to qualify, with difficulty, for the first time for an ODI World Cup.
"Cameron tells us that the process that transforms inputs into successful outputs is defective but the reality is that too much inefficiency and dysfunction must be placed squarely on the shoulders of the leadership of CWI," he said.
While not answering directly to the question of term limits for WI executives, Skerritt said: "The incumbent served as Vice President for six years before he challenged his predecessor successfully to become President in 2013. He has since served for another six years as President and is now asking for another two years. We have stated clearly and publicly that we believe six years is enough time for the same President to serve CWI."
Around the Web