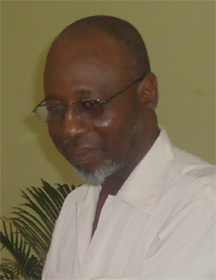 The annual Hamilton Green Inter-Ward nine-a-side football competition, organised by former national coach Lennox Arthur, will kick-off today from 15:00hrs at the Den Amstel Community Centre ground.
The event, which will be played over the duration of three days, will be contested utilizing an elimination format.
Four substitutions are permitted in this format, with each game running for the duration of 30 minutes via two halves of 15 minutes.
If normal time is unable to produce a winner, sudden death penalty kicks will be utilised to decide the outcome.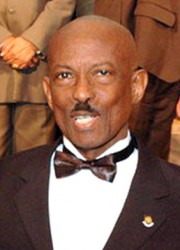 Winner of the annual tournament will pocket $300,000 and the John Fernandes trophy with the second place finisher pocketing $100,000 and the Courtney Benn trophy.
The third and fourth place sides will collect $60,000 and $40,000 respectively and the corresponding Techno Mills and Ready Mix Trophies apiece.
The eventual champion and runners-up will receive hampers compliments of Ricks & Sari Ltd while the Most Valuable Player [MVP] will receive a Dinette Chair, with the Best Goalkeeper collecting a trophy donated by the Ministry of Natural Resources.
Among the other sponsors on board are the National Sports Commission, Minister of State, Prime Minister, Minister of Legal Affairs, New Thriving Restaurant, Top Brands, IPA, Sattuar Gafoor, Guyana Police Force, Michael Cummings Electrical, Alfro Alphonso & Sons, Nalco, B.E.V. Investments, BK International, E.C. Vieira, Sparta Family, Starr Computers, Star Party Rentals, E-Networks and A.H & L Kasson.
Below are the first day fixtures.
[1]Vergenogen vs Timehri
[2]Soesdyke vs. Jetty
[3]De Kinderen vs. Liliendaal
[4]Kuru Kururu vs. Stewartville
[5]Charlestown vs Zeelugt
[6]North East La Penitence vs. Agricola
[7]Sara Lodge vs. Mocha
[8]Goed Fortuin vs. Back Street Kings
[9]Bagotville vs Sophia
[10]Wales vs Mahaica
[11]Plaisance vs Belle West Stars
[12]Kitty vs Sparta Family
[13]Mahaicony vs Crane
[14]Pouderoyen vs Vreed-en-Hoop
[15]Uitvlugt vs Lima Dam
[16]Den Amstel vs West Side Masters
Around the Web