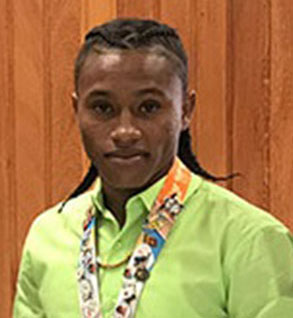 Keevin Allicock will be representing Guyana at the 2019 Pan Am Games in Lima, Peru.
This is according to President of the Guyana Boxing Association (GBA), Steve Ninvalle who won his fight outside the ropes for the bantamweight pugilist.
"We were verbally informed by a high ranking AMBC official but we are awaiting official communiqué" said Ninvalle.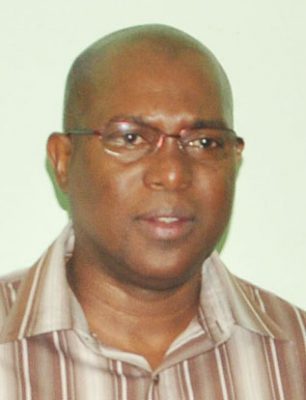 Ninvalle told Stabroek Sport yesterday that his protests were justifiably upheld by the powers that be, paving the way for Allicock to don the national colours during the Pan Am Games scheduled for July 26 to August 11th.
The announcement came on the heels of Allicock being inexplicably denied to engage in his quarterfinal bout versus Alexy De Le Cruz (Dominican Republic) on Monday during the AMBC Pan AM Qualifiers which will conclude today in Nicaragua.
Allicock, who was scheduled to box out of the red corner, was attired in a red and black vest one hour after he was inspected and given clearance by the International Technical Officer (ITO). 
"Mr. Allicock was also allowed into the ring by the referee who saw nothing wrong with his attire. However, the supervisor intervened just before the start of the fight with the claim."
Ninvalle stated that Allicock was given one minute (60 seconds) to leave the ring, go to the changing room and return 'properly attired'.
However, upon his return it was deemed that he lost by walk over. 
Ninvalle disclosed that a protest was immediately filed but the supervisor remained steadfast and unflinching. The new rules of AIBA 48.3.4 state that a boxer can compete in his national colours.
 "Red and black are colours of our national flag" said Ninvalle who added. "The Guyana Boxing Association finds the ruling of the supervisor as unjust, unreasonable, unsportsmanlike, excessive, unwarranted and that which goes against the grain of what the new ABIA is promoting.
Clinching a semifinal berth would have punched a ticket for Allicock to the Pan Am Games.
After a series of emails of protests, Ninvalle said he received a favorable response and Guyana will have a boxer competing for medals in Peru.
Meanwhile, Ninvalle is also stated that the supervisor should be sanctioned.
"The person responsible for making that decision must be sanctioned hence it would send a wrong message at a time when AIBA is under a microscope.  It is clear that the Technical Delegate was not au fait with the rules although they only came out this year."
Colin Lewis (light welterweight) and Desmond Amsterdam (light heavyweight) were Guyana's other representatives at the Qualifiers. They were not as successful as Allicock who had won his first two fights unanimously before being barred from combat. The pair lost their opening respective bouts.
Around the Web