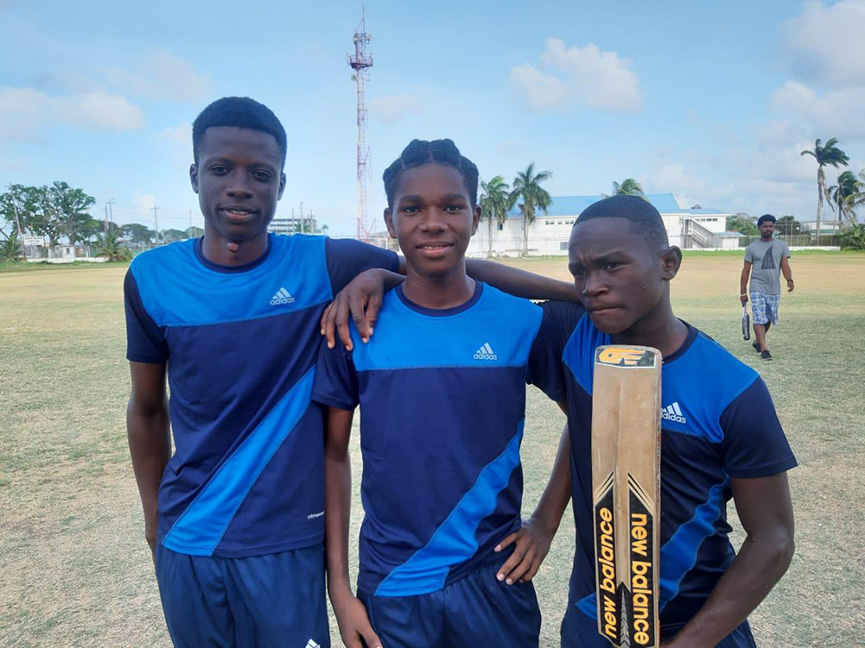 In the second round of the Georgetown Cricket Association/AYPCL Under-19 tournament, Tri-State, Malteenoes Sports Club (MSC), GNIC and Queens College (QC) recorded victories yesterday.
At the Gandhi Youth Organisation ground, QC romped to a 76-run win over the hosts after posting 231 and bowling out GYO for 155.
Skipper, Navendra Singh stroked the first century of the tournament, hitting an astonishing 22 fours and three sixes on his way to a brilliant 123.
Singh was supported by Malachi Griffith who made 26 with four fours and one six.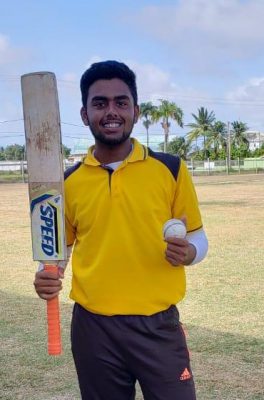 Pradesh Balkisson was the pick of the bowlers, claiming 4-33 with R. Suknandan (3-41) and Yeudister Persaud (2-28) chipping in.
In reply, Singh returned with his off-spin to claim 7-36 with Vikash Jaikaran (3-77) halting proceedings. Persaud also led from the front with 72, decorated with nine fours and five sixes.
At, Everest, the hosts fumbled after a good start to be bowled out for 144 in 47.4 overs while GNIC reached 148-4 in 27 overs.
Everest were off to a blitz with Alex Algoo smashing two sixes and eight fours on his way to 51 before chopping a wide delivery from Trevon Jones onto his stumps with the score 61-1 in the 12th over.
Wickets kept tumbling as Jones snatched 4-5 from  nine overs but skipper, Raynaldo Mohamed resisted with 28.
However, Rashidi Benjamin, a part-time seamer, ripped through the lower order to end with 5-21.
In reply, Orlando Jailall led his side over the line with an unbeaten 76, featuring 14 boundaries while Dwain Dick came in to race to a quick-fire 31.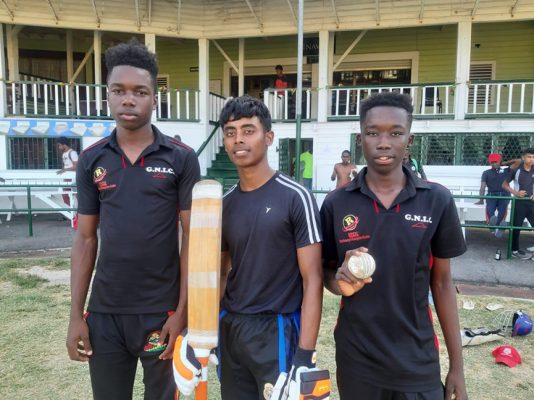 Mohamed and Aaron Beharry took  two wickets each.
At MSC, the hosts defeated GYCEA/Better Hope by four wickets.
Better Hope managed 165 in 39.5 with Rajendra Singh blasting nine fours and two sixes on his way to 67 while Chandra Mohan supported with a brisk 42.
A. Critchlow took 4-24 while Wayne Bollers and Marvin Permaul took 3-37 and 2-15 respectively.
In the chase, Bollers returned to top score with 60 and featured in a 79-run partnership with Wayne McPherson (46) for the third wicket.
In the final contest at YMCA Tri-State scampered to a one-wicket win over MYO.
MYO posted 192 in 42.4 overs with Seon Glasgow pounding a 13-ball 47 consisting of seven sixes, six of which were smashed off of Gautham Ravidran in one over.
Joshua Gardner also chipped in with 32. Ravidran and off-spinner, Andre Seepersaud each took three wickets.
Fifteen-year-old, Saiteja Mukkamalla led from the front with a 71-ball 66, decorated with 12 boundaries while his captain, Sanjay Stanley hammered four sixes and six fours in his top score of 67 from 53 balls.
Glasgow returned to take 4-51 while Leon Swamy and Byron Bowen took two wickets each.
Around the Web