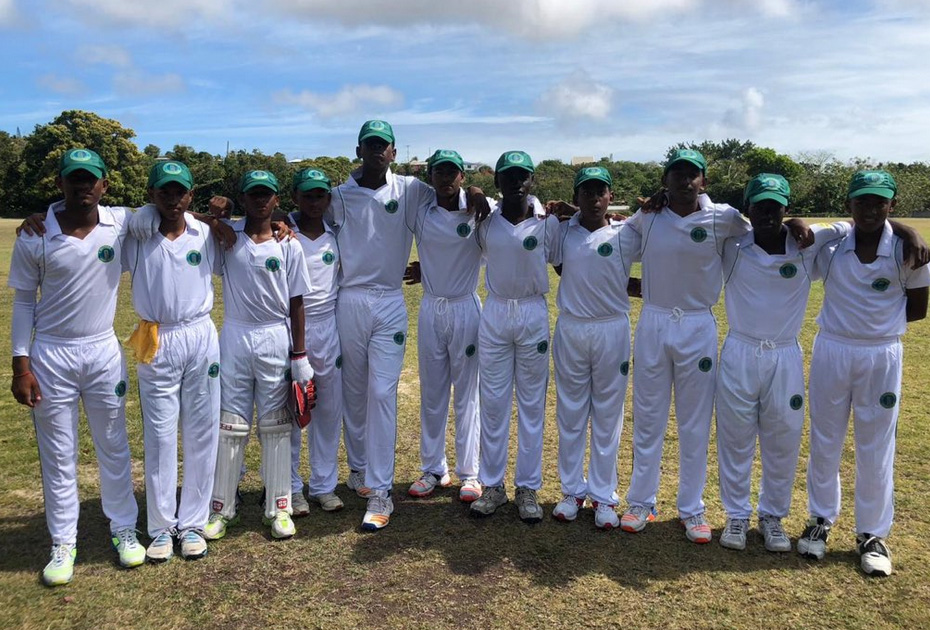 Guyana's U15 cricketers yesterday defeated Trinidad and Tobago by seven wickets in their virtual final at the Coolidge  Cricket Ground in Antigua.
The Guyanese entered the final round on 18.9 points to Trinidad's 25.1 points.
Following are  the results of the final round of the Regional Under-15 Super50 Cup here yesterday:
Scores:
At Liberta Sports Club: Barbados won by one run.
BARBADOS 196 off 42.4 overs (Achilles Browne 58, Joshua Morris 44; Royce Paul 4-14)
WINDWARD ISLANDS 195 off 47.2 overs (Steven Abraham 44, Luke Wilson 41, Royce Paul 40; Nathan Sealy 3-21, Isaiah Folkes 3-46)
 At Coolidge  Cricket Ground: Guyana won by seven wickets (DLS method)
TRINIDAD & TOBAGO 180 for two off 43 overs (Justin Jaggesar 73, Andrew Rambaran 33, Kavir Boodoosingh 29)
GUYANA 204 for three of 30.2 overs (Rampertab Ramnauth 92 not out, Mavindra Dindyal 52)
At the Vivian Richards Cricket Stadium: Jamaica won by 151 runs.
JAMAICA 250 for two off 39 overs (Adrian Weir 161 not out, Kev'Aundre Virgo 45)
LEEWARD ISLANDS 109 off 28.2 overs (Nathan Edward 35; Odel Samuels 4-30)
See full details tomorrow
Around the Web