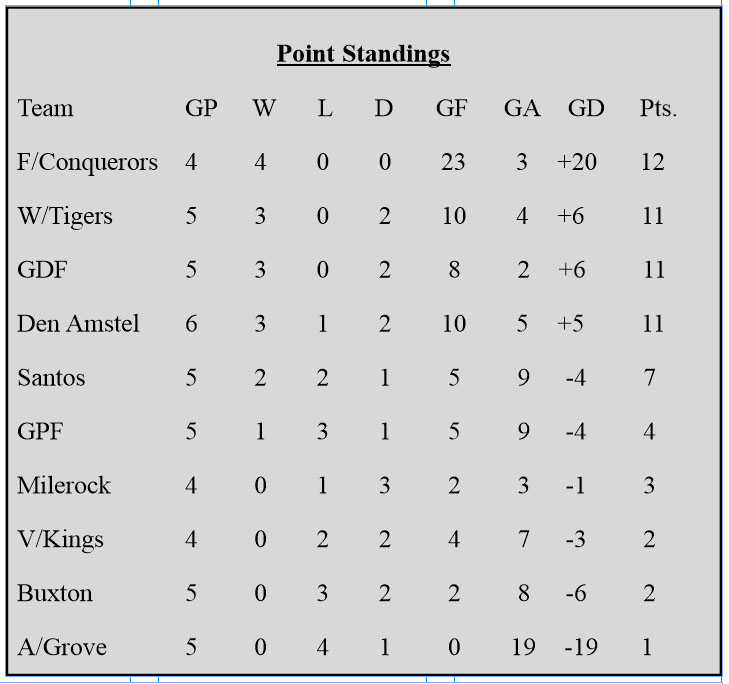 Defending champion Fruta Conquerors recorded the largest margin of victory in the GFF Elite League thus far, dismantling Ann's Grove 10-0 on Wednesday at the Georgetown Football Club ground, Bourda.
The undefeated Tucville-based giant was led by a helmet-trick from Gregory Richardson, who scored in the 26th, 40th, 45th and 56th minute, with Nicholas MacArthur adding a hat-trick in the 20th, 30th and 50th minute alongside a second half three-goal haul from Ryan Hackett in the 65th, 71st and 87th minute.
Meanwhile, Milerock and Den Amstel battled to a 1-1 draw. Veteran sharp-shooter Rawle Gittens handed Milerock the lead in the ninth minute. The lead would last to the 55th minute, as Delon Lanferman equalised.