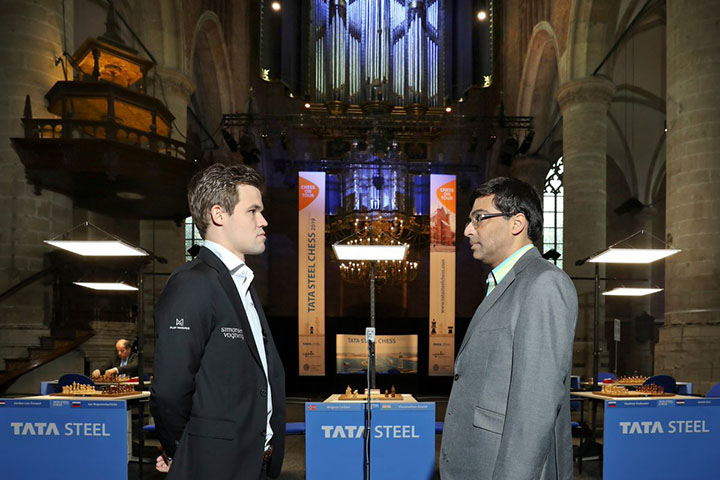 The story of 2019 chess in Guyana began modestly yesterday with a one-day, semi-rapid tournament. The tournament found itself nudged between a blitz (5-minute games plus increments counted in seconds) and a rapid (25-minute games plus increments counted in seconds). The tournament saw play at 15 minutes per player per game plus time increments in seconds.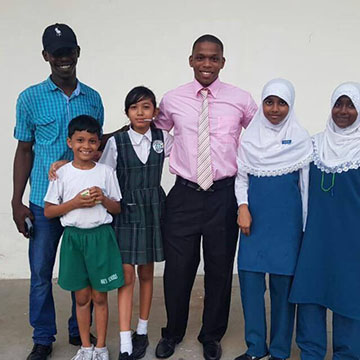 It was sponsored by the legal community, according to a release from the Guyana Chess Federation. It was a refreshing way to begin the year of chess with relaxation and fun. I suppose the sterner test of producing intricate chess games for study and analyses would follow the Olympiad pattern and would come during the next month or so. If Guyana wishes to participate in the 2020 Chess Olympiad, and vie for successful honours, it is necessary that we begin our preparations by playing longer, more esteemed games.  In international chess, Norwegian world champion Magnus Carlsen took the lead in the Tata Steel Masters Tournament in Wijk aan Zee, Holland. Six of the top ten grandmasters are participating in the tournament. Carlsen's round ten victory came from the hands of Viswanathan Anand, who fought resolutely, but could not hold the world champion.
As at the writing of this column, Carlsen was at 7 points from 10 games. Bunched together on 6½ points were Anish Giri, Anand, Ian Nepomniachtchi and Ding Liren. The tournament ends today.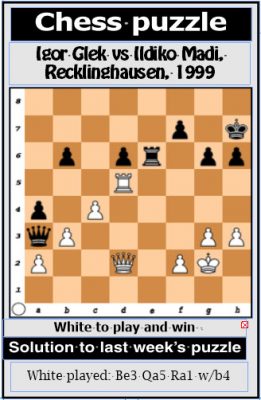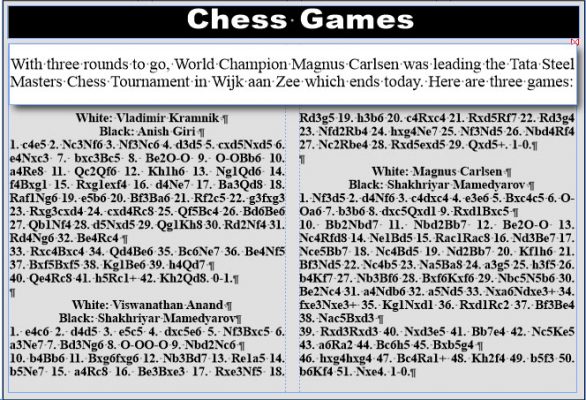 Around the Web