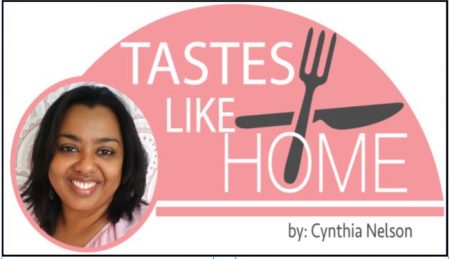 While many of you have probably resolved this New Year to cut out, restrict, or deprive yourselves of certain food and drinks, I resolve to continue moderating my intake, and, to expand my palette. I have a list of things to try; and certain things I want to make and eat more of.
Things to try
Pig's Ear Salad: There are two versions of this salad – soft and crispy. I am thinking more of the soft version that is served at room temperature with flavours of Asia such as lemongrass, Sichuan peppercorns, cilantro, sesame seeds, soy sauce, black vinegar and fish sauce. It is a simple 2-step process of first cooking the pig's ears and making a dressing to pour over slices of the meat. It can make you think of souse but the flavours are extremely different. The crispy version requires the pig's ears to be first cooked tender then deep fried – whole or cut into strips. The crispy version of Pig's Ear Salad is usually served on a bed of lettuce leaves.
Baklava with coconut: This is going to be more of an experiment. Baklava is a rich, dessert pastry made with layers of phyllo filled with chopped nuts, sweetened and held together with a flavourful syrup. Instead of chopped nuts, I want to try making Baklava with very finely chopped or grated coconut. Stay tuned!
Tomato-Basil Rice: This is made in the style of a pilaf, but with all the flavours of a bowl of pasta with fresh homemade marinara sauce. I haven't quite decided if I want to use sweet basil or Thai basil or a combination of the two. The main reason for not wanting to use the bush basil (Guyanese married-man-pork) is because I don't want the black pudding-like flavour; I am after the tomato-basil flavour combo.
Flatbread with Shrimp Scampi: A couple of years ago I was on a flatbread-making spree. The thin crusts were baked with toppings that ranged from jerk pork to fried ripe plantains to roasted garlic. This time round, I want to top the flatbread with shrimp scampi (prawns cooked with garlic, butter, and white wine). My plan is to emulsify sauce so that I can drizzle it over the flatbread along with the shrimp that has been cooked in the sauce. I need to decide if to leave the shrimp whole or chop them into chunks so that there is shrimp in every bite.
Chicken-meatball Curry with Coconut Milk: Come on now, you did not think that a curry would not be in this list, did you? The meatballs, made of ground chicken, will first be baked in the oven until three-quarter way cooked and then finished in a curry sauce made with fresh coconut milk.
The last thing on this list that I'll share is a salad made of firm, ripe mangoes, cucumbers, and apples, topped with either Stilton blue cheese or herbed goat cheese. This is going to be an assembled salad sans dressing. I had tried this combo before but the cucumbers did not hold up as well as I would have liked them to and the plain goat's cheese did not quite work, the salad lacked something. This time round, I am going to be using Bajan cucumbers, which are a variety of cucumbers grown here that are truly crisp and utterly refreshing; even pickled, they maintain some amount of crispiness. There is a locally-made herbed goat's cheese that has a perfect balance of tart and salt to compliment the salad, therefore, I can alternate with the cheese offerings for the salad.
Things to have more of
Upar Gaar (Murtani): This is a mash-up Choka made of fire-roasted okra, baigan (eggplant), tomatoes, hot peppers and garlic. It's a lot of things to roast and prep but absolutely worth every lick. It is one of the healthiest and tastiest things you can eat. Served with lots of roti – smoky sadha or leafy paratha – this is one of my favourite things to eat.
Squash, aka bottle gourd: I have never really been a fan of squash, but I vow to include it in my regular veggie line-up. I have a memory of my late beloved uncle Freddy, make a fry up (Guyanese-style) of squash and finely minced salt beef – this thing tasted so good with hot plain white rice. I'll definitely make the effort to cook squash and more of it.
Water. Definitely want to increase and maintain my daily 8-glass a day water intake. It is easy to drink water when you are thirsty but I often don't meet the 8-glass quota. In the past I have bought water bottles that hold the exact capacity to motivate myself to finish the bottle in a day, man do I fail often. Will try harder this year though.
As I resolve to keep eating, I also want to pay attention to how I am feeling about food and eating. Last year (and it continues), I haven't really been hungry and my eating has been fickle. Whenever I would cook something, I'd only want to eat it once. This has resulted in a variety of food being packed and refrigerated. And even though my eating habit had changed, I was still buying the same quantity of food. A week would end and there'd still be vegetables in the crisper, fruit untouched, refrigerated bottles of milk, unopened; eggs and cheese, lonely. I have been making improvements though – buying less and fewer things to match my mood and hunger. I don't want to be wasting at any time but especially when so many people have little or nothing at all to eat and drink.
What are some of your New Year food resolutions?
Cynthia
cynthia@tasteslikehome.org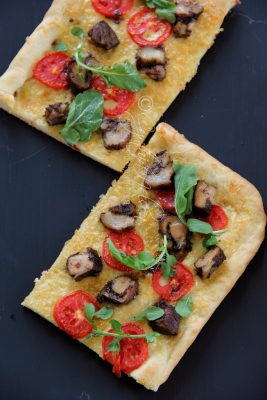 Around the Web