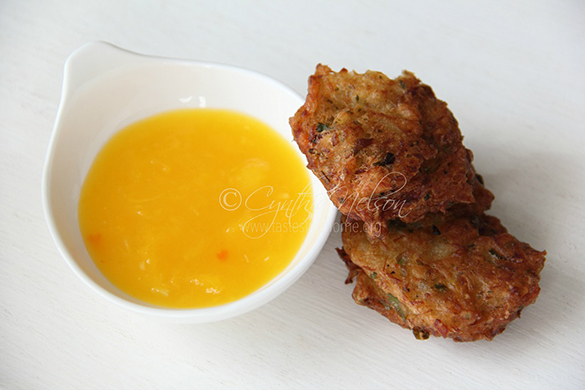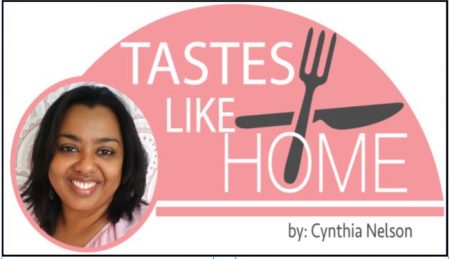 Hi Everyone,
It is a simple sauce-condiment made with few ingredients. But get it wrong and it will ruin the pleasure and enjoyment of the food it was made to accompany. A couple of weeks ago I was miserably disappointed with the Sour that came with the two egg balls I bought. It was something that was definitely not Sour. It was not even sour.
First, the colour was greenish but I was not put off by it because I know that a lot of people get creative with Sour – mixing various unripe and naturally acidic fruits as well as fresh green herbs. However, there was not a hint of tartness in the Sour, it lacked salt and there was no
discernable flavour. It was a bland mass. As is the wont of many of us Guyanese, we like Sour, and a lot of it with our savoury snack-foods, therefore, when the Sour falls short of its taste and flavour, it becomes a serious matter.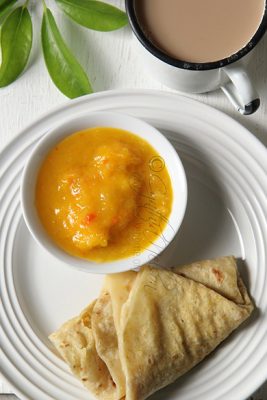 As you know, Sour is sauce-condiment that can be described as a type of chutney. We make 2 types of Sour – Mango Sour and Souree(bilimbi) Sour. Mango Sour is the most popular of the two given the year-round availability of mangoes. Salt, hot pepper, garlic and a little water to cook the ingredients is all that is needed to make sour. It should be full of the flavour of the fruit with which it is made, pleasingly tart and tolerably hot; the garlic enhances and balances the flavour of Sour; it's a team player and not its naturally assertive self. A good-tasting Sour is one that you want to eat on its own by the spoonful and lick every bit of when eating.
For us, Sour is not a dipping sauce, rather, it is the kind of sauce that you douse, slater and heavily spoon over the food before eating – Black pudding, Egg ball, Phulourie, Chicken foot, Cassava ball, Dhal puri, Plantain chips, Channa, Biganee etc., While all of these treats are good on their own, they are great with Sour. They are complete with Sour. Understand then how an inadequate Sour can ruin the enjoyment of whatever you are eating it with. On the other hand, a great-tasting Sour can elevate a less than stellar snack. That's how serious Sour is.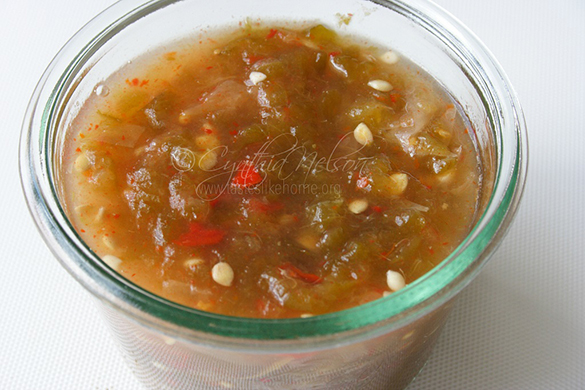 Snack vendors, snack shops and snack carts have loyal followings of customers, not only because of the delicious things they make but because of the quality of the sour they serve with the food. I can personally attest to this – in 5th form at secondary school, each day 2 of my friends and I bought (Dhal) Puri and Sour from the snack shop nearby. While Trinbagoians vary their application of pepper sauce and similar fiery condiments with terms like 'slight', 'medium' or 'plenty' to accompany their street food, in Guyana, we'll have our Sour one way – "nuff!" Enough said. Lashings of Sour also work well with the foods of our neighbours like Brazil's Acarajé, Barbados' Fish cakes, Trinidad's Saheena, Jamaica's Stamp and Go and Suriname's Bara to name a few.
After my experience, a couple of weeks ago, I am timid about buying from the vendor again, but I think that I will still patronize her but make my own sour. I can imagine how shocked she will be when I tell her that I want the White pudding, cassava ball… without sour. She may feel that I am not a real Guyanese after all.
This weekend, some homemade Dhal puri with fish cakes will be going down well with nuff Sour!
Cynthia
cynthia@tasteslikehome.org
Around the Web