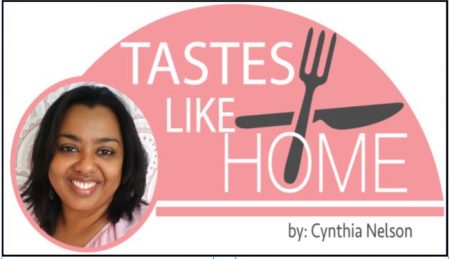 You might call it Great Cake, Black Cake, Christmas Cake, Rum-fruit Cake – whatever you like, many folks believe that without this cake, there is no Christmas. It is a cake rich with nostalgia, and steeped in tradition, with a colonial past. It is not a cake I make every Christmas holiday, but I can boast that I have premium rum-soaked fruits all year, every year, some as old as 8 years. I use the boozed fruits to make various other types of sweet treats and that is where the subject of today's column comes in.
I have a basic Quick Bread recipe that I alter and vary to make a variety of sweet and savoury breads and other baked goods. I used the base to make a rum-soaked-fruit (Quick) bread and it turned out so well that I see myself making it a few times during the year. Here's the thing.
I like Black Cake in very small quantities, mainly because I am not really a cake person. Also, the richness of the cake is too much for me. One small slice of the cake and I am completely satisfied for the entire season! However, when I made the Quick Bread with the rummy fruits, I was astonished at how rich the flavour was, it smelt like Christmas Cake, it had the flavour of Christmas Cake, but the big difference was the texture – it was light.
I found myself eating thick slices of the fruity Quick Bread and going back for more. Even though I had too many slices, I didn't feel as guilty as I would if it was real Great Cake.
Using only 2 eggs and vegetable oil in place of butter and less sugar made this combination a winner for me and my taste testers. The Quick Bread was not only lighter in texture but calories too. On another occasion, instead of making a loaf, I scooped the batter into muffin pans. The little cakes rose and domed making them perfect individual little faux Christmas cakes. You've got to try it. It will give you the flavour of the holidays all year round. The bread/cake improves in flavour each day just as real Great Cake does.
Rum-fruit Quick Bread
Yield: 1 (9 x 5) loaf/ 12 cup cakes
INGREDIENTS
●             2 cups all-purpose flour
●             1 ½ teaspoons baking powder
●             ½ teaspoon baking soda
●             ¼ teaspoon fine table salt
●             1 heaped cup brown sugar (West Indian)
●             1 cup buttermilk, room temperature
●             2 large eggs, room temperature
●             ¼ cup vegetable oil
●             1 heaped cup aged rum-soaked fruits
DIRECTIONS
1.            Preheat oven to 325 degrees with the rack in the middle of the oven.
2.            Grease pan(s) and set aside.
3.            Mix together flour, baking powder, baking soda, and salt, then mix in sugar.
4.            Whisk together just to mix well – buttermilk, eggs and oil then add to flour
               along with rum fruits and mix to fully incorporate; do not over mix.
5.            Transfer batter to pans and bake for 50 minutes or until a skewer or cake
               tester inserted comes out clean.
6.            Cool loaf/cakes in pan for 15 minutes before transferring to wire rack to cool
               before serving.
NOTES
●             The ¼ cup vegetable oil can be replaced with ¼ cup melted butter
               (unsalted).
●             To make your own buttermilk, mix together 1 cup full cream/whole milk and
               1 tablespoon fresh lime juice or white vinegar and let rest at room
               temperature for ½ an hour.
Enjoy!
Cynthia
Around the Web