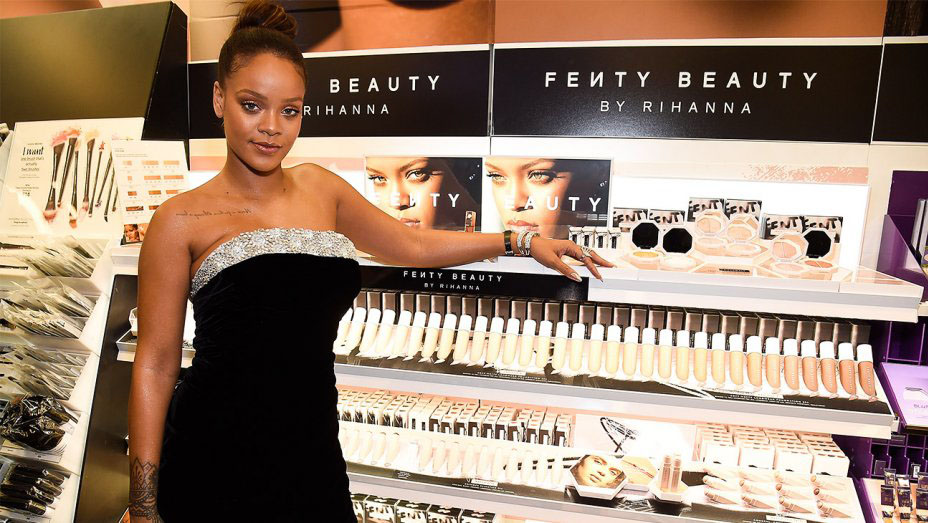 Everything in life seems impossible until it gets done and unreachable until you can actually touch it. Of course, certain privileges and connections play a pivotal role in it happening for some and that could sometimes blind our ability to see things as being possible.
However, the more I experience life, the more I realize that growing to reach one particular target and expecting to be happy and satisfied with just that is hardly the meaning of a well-lived life. True satisfaction comes when it goes beyond you and it is only when you look at it in this way that the impossible seems possible.
I recently learnt of a new deal between singer, actress and entrepreneur Rihanna and luxury goods company LVMH. The deal "centred on Rihanna, developed by her, and taking shape with her vision in terms of ready-to-wear, shoes and accessories, including commerciality and communication of the brand," according to the report, will be Paris based. It is also the first time the luxury conglomerate – the stable for Louis Vuitton, Christian Dior, Sephora and Givenchy among others – has launched a fashion brand from scratch since it set up a couture house for Christian Lacroix in 1987 and not to mention with a pop star.
The Rihanna collaboration represents a new wave in how Hollywood approaches its relationship with design houses, compared to previous eras where singers and actors played the role of brand ambassador making appearances and doing advertising gigs. Historically fashion brands have clutched on to power, never wanting fashion outsiders to have much influence. But in this current market, brands that refuse to connect fail.
According to Christian Carino, a talent agent at Creative Artists Agency, "These are deals for the most influential women in the world, and the market is just opening up to realize the value of partnering with women who have more influence than the brands themselves do."
It seems quite impossible if you don't think it through clearly. Perhaps even like a stroke of luck. But the truth is, however, like with everything else you have to stick to things you like, the things that concern you the most and during this process you must analyse how your output will improve the market, and, by extension, life.
I don't think we have ever fully appreciated Rihanna's dedication to being her authentic self in everything that she does. From her all-inclusive, shade-accommodating makeup line to her non- conforming lingerie brand that aims to erase the Victoria Secret sexy era, Rihanna focuses on the overlooked. I don't think this could have been achieved by not simply zeroing in on just what is needed.
I am excited to see what a luxury line by Rihanna will look like, but I'm more intrigued by her constant drive for meaningful success, her constant quest to always bring something new to the table. There isn't a single goal that guarantees a lifetime of happiness, but a series of them that involve looking at a much bigger picture that may or may not include you entirely.
Around the Web