(A Devex Feature)
By Barbara Stilwell, Kathryn Irwin
As COVID-19 continues its global spread, the unique role nurses play in keeping the world healthy has come into sharper focus. Any conversation about health systems-strengthening calls for a serious investment in the recruitment, education, leadership, and working conditions of nurses. Without this investment, achieving universal health coverage (UHC) will remain out of reach.
Nurses account for more than half of the world's health workforce. There are just under 28 million nurses worldwide but more than 80% of them live and work in countries that account for half the world's population.
There is a global shortfall of 5.9 million with the greatest gaps found in Africa, South East Asia, Eastern Mediterranean, and in some parts of Latin America according to the "State of the World's Nursing," a landmark report released in April 2020 which, for the first time, draws on analysis of National Health Workforce Accounts to provide a country-by-country, evidence-based snapshot of global nursing.   
No UHC without an investment in nursing
In September 2019, governments at the UN General Assembly agreed to ambitious UHC goals. It's now time to translate this declaration into an investment in nursing and indeed the health workforce.
Investing in vertical health programs such as malaria control or vaccination programs is always going to be more attractive to governments and donors than investing in nursing. This is the issue that nurses have always faced: their skills and reach have been undervalued.
Health systems have always had a hard fight to get resources because an investment today means a return on investment several years later, and so it is with nursing. But unless there is urgent and substantial investment, the global shortage of nurses will be felt keenly in deteriorating standards of health care at every point in health systems.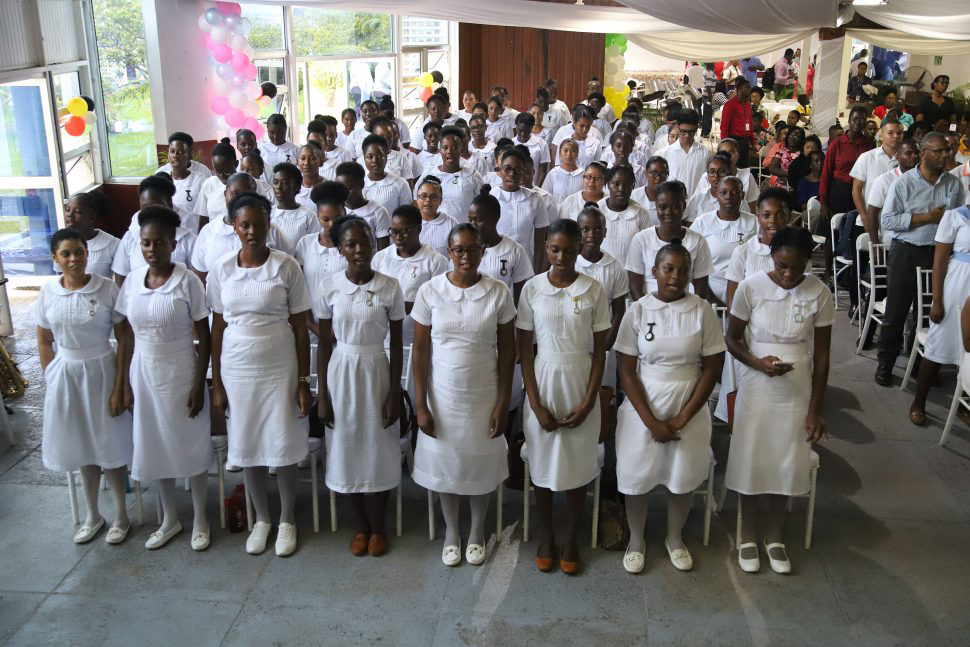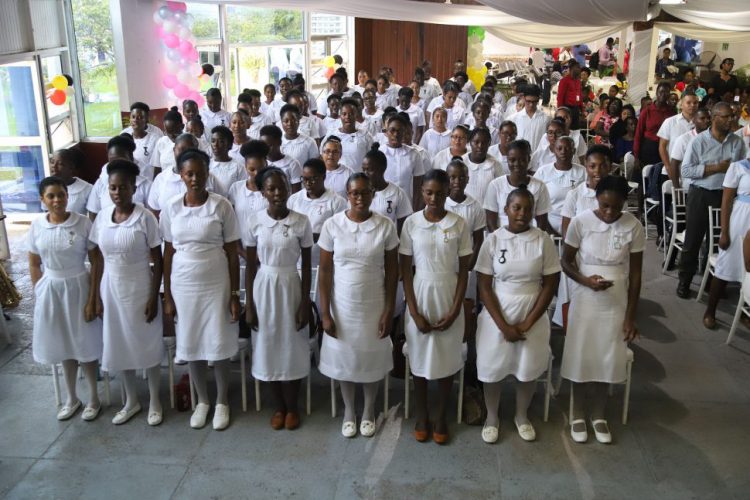 Governments will need to increase their allocation to health budgets and focus on strengthening the health workforce, and in particular nursing. Investment is needed in education, skills and job creation, with an emphasis on retention policies and decent working conditions.
With the looming threat of a global economic downturn and competing demands for investment, global health advocates can draw on strong evidence that an investment in nursing can achieve the triple impact of improving health, promoting gender equality, and supporting economic development.
Development partners, donors, and international financing institutions should focus development assistance on strengthening nursing education and employment, especially in low-income countries where domestic resources are constrained. 
Advancing access to quality primary health care services requires more than building and equipping health centers — instead, investments in infrastructure must be combined with a sustained investment in human capital — the skills, knowledge, and experience of the health workforce, especially the nursing profession.
The "State of the World's Nursing" report highlights a number of human capital initiatives by the World Bank, International Monetary Fund, and others which focus on helping countries strengthen their health workforce and suggests mechanisms such as fund-pooling arrangements as another potential option to drive investment in low-income countries and conflict-affected contexts. Global health advocates and development partners can play a role in encouraging these and advocating for other initiatives.
Boost nurse leadership
Nurses are already leaders, advocates, and innovators in their communities, health centers and hospitals, but not enough nurses occupy health system leadership roles where they can influence health policy, strategy, and investment decisions.
A 2019 survey of nurses from 117 countries identified deep-seated, gender-related barriers and a lack of development opportunity as the key factors keeping them from pursuing higher-level positions. Global health advocates and development partners should ensure that the voice and perspective of the nursing profession is not missing from national and international health dialogue. Make sure nurses are included on panels, in committees, and in decision-making processes.
Health employers globally are taking concrete steps to encourage the leadership development of nurses and midwives right from the start of their careers. Over 758 health  employers in 75 countries have accepted the Nightingale Challenge to equip nearly 30,000 young health professionals with training in leadership skills and mentoring to become powerful leaders, advocates, and practitioners in health. 
Nursing Now's global network of 694 groups in 126 countries is working with others, including development partners, to ensure that there are enough nurses, and that nurses can use their education, skills, and professional scope to strengthen primary health care delivery and respond to health emergencies such as COVID-19 and Ebola.
Their role in reaching some of the most marginalised communities is essential to leaving no one behind and achieving health for all.
The views in this opinion piece do not necessarily reflect Devex's editorial views.
About the authors
Dr. Barbara Stilwell has worked throughout the world as a champion for health workers and strong health systems. Before joining Nursing Now, she was IntraHealth International's senior director of health workforce solutions and recently served as director of a health workforce and systems strengthening project in the West Bank and Gaza. In 2008, Stilwell was named one of the most influential nurses of the past 40 years by the U.K.'s Nursing Times.
Kathryn Irwin is an international communications and advocacy specialist who has worked with UNICEF, INGOs, governments, and foundations. Before joining Nursing Now, she worked on the launch of the STAR Ghana Foundation for Christian Aid, and has served as the interim chief of communications and advocacy with UNICEF China, and as head of international and donor communications with Christian Aid.
Devex is a social enterprise and media platform for the global development community. Devex aims to connect and inform development, health, humanitarian, and sustainability professionals through news, business intelligence, and funding & career opportunities in international development.