The National COVID-19 Task Force (NCTF) has issued a final warning to the Palm Court Restaurant and Bar over its continued breaching of COVID-19 restrictions and says the business could face sanctions, including the revocation of its licences.
"It is evident that despite being warned…you and/or your agents continue to be in breach of the NationalCOVID-19 measures contained in the Official Gazette Number 198 of 2020," Colonel Nazrul Hussain, the NCTF Director, wrote in a letter to the business' Manager on Saturday.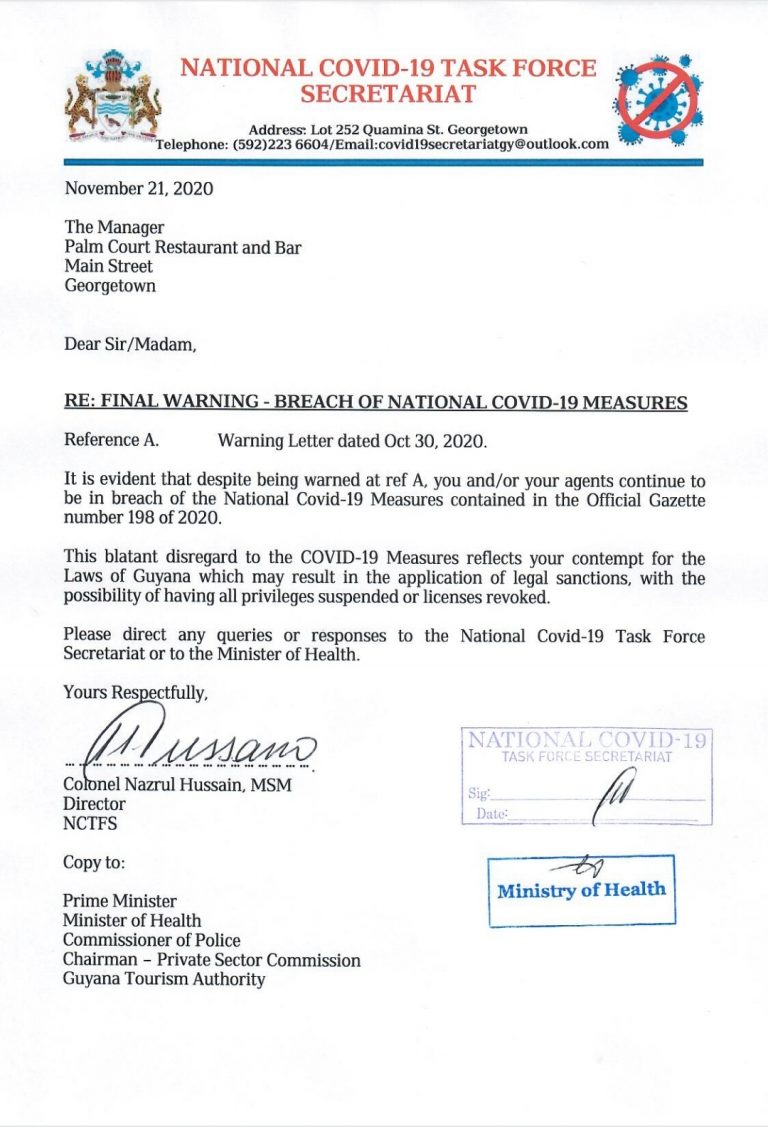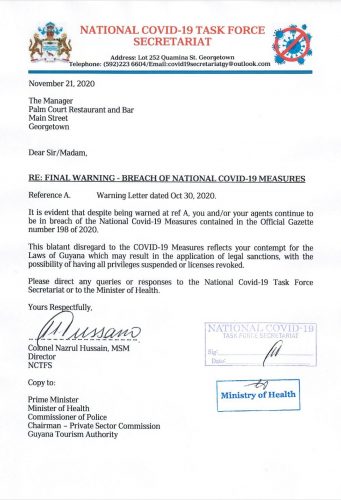 The letter,  which was seen by Sunday Stabroek, makes reference to a previous warning letter issued to the business in October 30.
"The blatant disregard [of] the COVID-19 measures reflects your contempt for the Laws of Guyana, which may result in the application of legal sanctions with the possibility of having all privileges suspended or licences revoked," the letter adds.