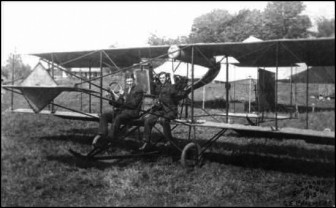 Georgetown is probably the least expensive capital city in the world to traverse with a taxi-fare for one drop $300 (US$1.50), while the fare on any minibus route is $60 (30 US cents).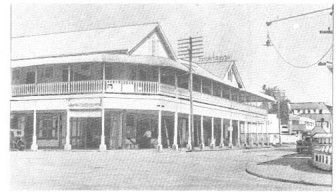 Regent Road and Street, with pavements on either side of the carriageway running east to west from Water Street to the Botanic Gardens' entrance divides the capital city of Georgetown into northern and southern halves.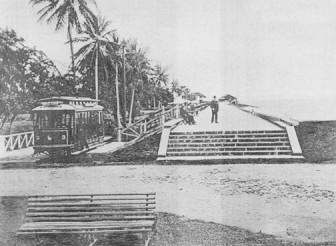 Ask any Guyanese, at home or abroad, to name the first five things Guyanese that readily come to mind, and they often reply, Kaieteur Falls, Stabroek Market, St George's, Parliament Buildings, Town Hall, and sometimes, Jonestown.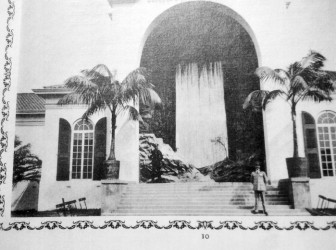 The Guyana Booth at the World Expo in Shanghai during October  last year was a huge attraction and created much interest with its display of the country's unique heritage.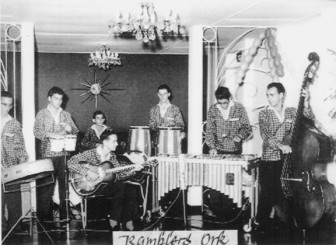 This Nostalgia seeks to record the enterprises on Robb Street in the old days, and pays tribute to the Mom and Pop's businesses, when Georgetown was a thriving, flourishing business community.

Camp Street got its name from the fact that it linked Stabroek and Cummingsburg to the military garrison in Kingston at the beginning of the nineteenth century.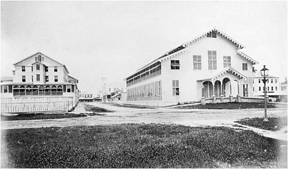 (Continued from last week) Organised Motor Racing started in 1955 and today the Guyana Motor Racing Club is the mecca for motor car and motor cycling in the Caribbean.

Following my recent Nostalgia update on Cosmos Sports Club, Dr Ian McDonald challenged me to write a tribute to the other clubs in British Guiana in the pre-Independence years.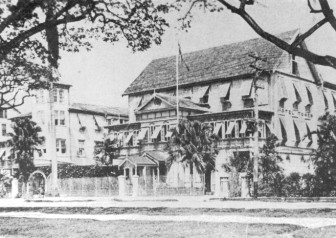 Main Street certainly fulfilled all the expectations of the city's forefathers from the date it was christened, and matches Brickdam, our oldest street, for popularity and prominence.

Introduction Bouquets to the Ministry of Culture, Youth and Sports, for providing two public squash courts at Non Pareil Park, Thomas Lands, scheduled to open early this year.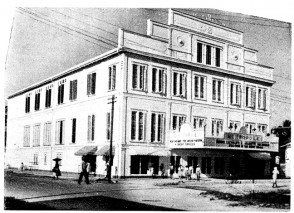 On Tuesday, Septem-ber 7, 2004, my favourite cinema, the Metropole, in Georgetown was destroyed by fire.

The controversy Georgetown lost yet another of its exquisite architectural structures, when the former Bureau of Statistics Office, on High Street and Brickdam, opposite the Parliament Building, was demolished in November 2010.


Tribute to steelbands before Mash 1970 By Godfrey Chin Godfrey Chin Steelband has been the essence of our Caribbean Carnival/ Mash/Crop-Over celebrations since this phenomenon emerg-ed after WWII, and remains a unique musical art form in the twentieth century, with efforts from Japan to Sweden usurping this contribution from our tropics.