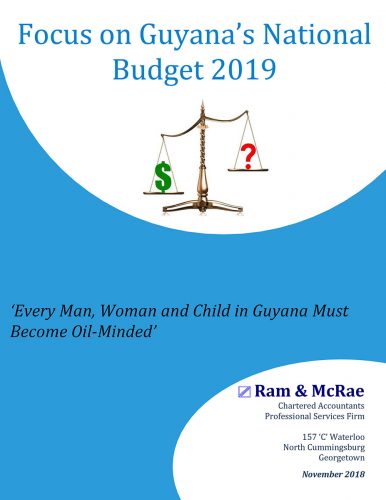 Focus on Guyana's National Budget 2019 represents the twenty-ninth edition of this Ram & McRae annual publication which highlights, reviews and comments on the major issues surrounding and raised in the National Budget.
Budget Speech 2019, the fourth presented by the current Administration, lasted approximately four and one half hours, testing the stamina not only of the Minister of Finance but the membership of the National Assembly and his audience.
In this section, we set out, without analysis or comments, the key takeaways from the Minister's review of 2018 and his projections for 2019.      


In this section, we summarise, review and comment on the economic and financial performance of the Government for the still incomplete 2018 year.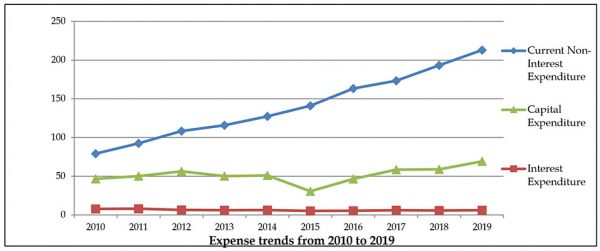 Targets Overall real growth is projected at 4.6% in 2019. The following graph presents the percentage of contribution to GDP at 2006 prices by various sectors: Source: Estimates of the Public Sector The primary industry groups are addressed separately below.
It is an often repeated story that a prominent businessman donated the sum of one hundred million dollars to the 2015 elections war chest of the Coalition.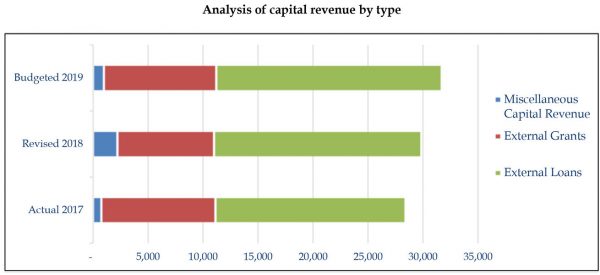 The current balance projects a surplus of $19,017 million, an increase of $1,408 million or 8% over revised 2018.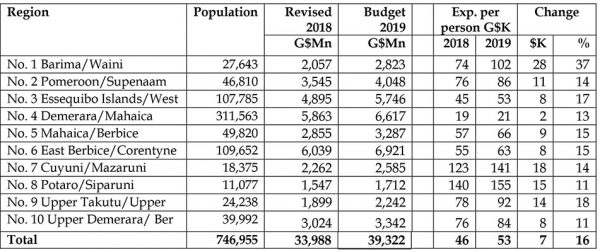 Analysis of expenditure Introduction Properly executed, the Policies and Targets are reflected in the allocation of available funds via the various Ministries and other Budget Agencies.
Widely regarded as an invention of Continental Europe, and its paternity in 1954 attributed to France, VAT is an indirect tax collected mainly by businesses but borne by consumers.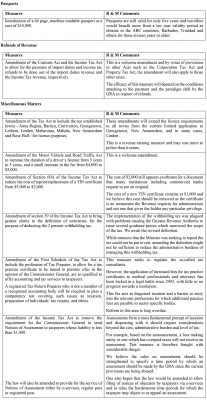 In this section we consider the measures announced by the Minister, analyse them, evaluate their impact and discuss the extent to which they provide useful economic benefits to stakeholders.
The annual drumbeat of bigger Budgets has appeared to have some inherent virtue.