Minister of Finance Dr Ashni Singh says that allocations cut from last year's national budget were lawfully restored when the sums approved were found to be inadequate.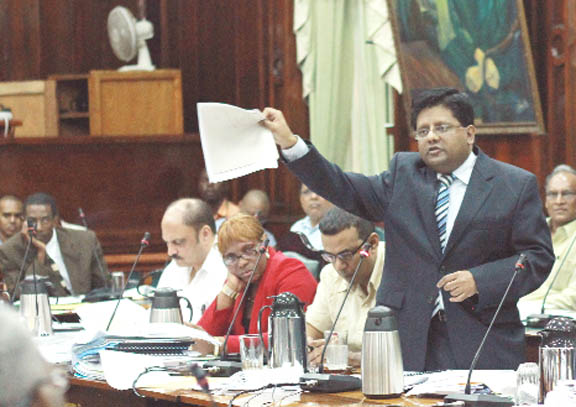 "Where the sums approved by the National Assembly under the Appropriation Act 2012 were found to be inadequate to meet the services of government, supplementary financing was resorted to in accordance with the law," said Singh, in a written response to questions posed by APNU MP and Shadow Finance Minister Carl Greenidge, in the National Assembly.
Singh, in his response, said that the categories and sums involved have already been reported to the House in successive financial papers. He said that the legal basis for such payments were the Constitution and the Fiscal Management and Accountability Act 2003.
In addition, he said, the Attorney General confirmed in advance the appropriateness of the course of action adopted ….