A huge fire, which started at Gafoor's Houston Complex, is currently still raging.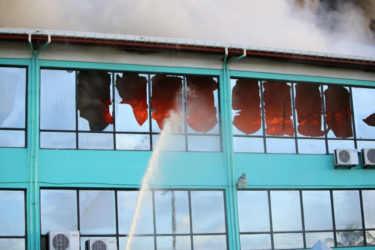 Stabroek News understands that the fire started in one of the bonds and has since razed part of the store and some six bonds.
Firefighters are trying to contain the blaze, which is proving difficult given the combustible material in the bonds. More later.