Swamped Mahaicony Creek farmers pleaded with the authorities for help yesterday even as they battled floodwaters and continue to lose their cash crops, livestock and rice as water levels remain stubbornly high.
Several farmers complained to Stabroek News during a visit to communities along the Mahaicony Creek yesterday that the Pine Ground pump used to drain the land is not working effectively and the authorities are not responsive to their pleas. Several villages in Region Five have endured flooding over the past week but having been swamped over the past month, the situation in the Mahaicony Creek has worsened over the past few days.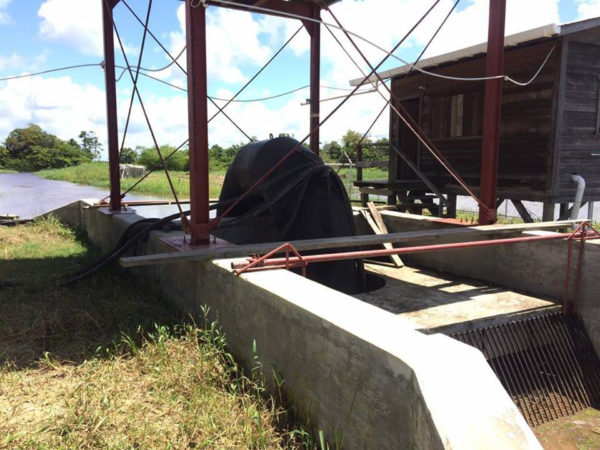 During this newspaper's visit yesterday, it was observed that floodwaters had covered large swathes of land including most of the residents' bottom flats. Boats that would normally be docked several feet away in the creek were tied under the house due to the floodwaters. Water reached halfway up some trees that were several feet tall. Pens were inundated and animals had to be taken to higher ground. Residents were forced to stay indoors and could not do their everyday chores.
Even though there is a pump at Pine Ground, Mahaicony Creek, residents complained that it did not work frequently.
"This thing ain't good at all, partner. When they put on the pump one day you gotto wait ten more days for it to wuk back and it can't work so. With all this water that coming from the rain, is a waste of money that they got it even working one time because the water gon build up back," Susankar Seedyal, a resident of Pine Ground, told Stabroek News yesterday…..