DAR ES SALAAM,  (Reuters) – Tanzania's president has sacked his home affairs minister after he turned up to parliament and answered questions while under the influence of alcohol, the presidency said late yesterday.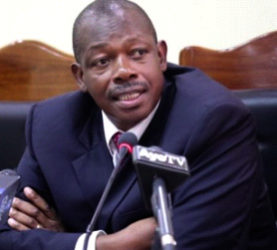 President John Magufuli, who took office in November, has promised to tackle corruption and inefficiency in government. He has sacked several senior officials for graft and cut spending he deemed wasteful, such as scrapping official Christmas cards.
Charles Kitwanga is the first minister to be fired since the cabinet's appointment. Analysts said his sacking came as a surprise as he was widely viewed as being close to Magufuli.
The presidential State House said in a statement Kitwanga was sacked after he "turned up drunk to parliament and responded to a question directed to the Ministry of Home Affairs while being in a drunken state."