ST JOHN'S, Antigua, CMC – Antigua has already began preparing to host a Test during the upcoming India series in anticipation of getting official word from the West Indies Cricket Board (WICB).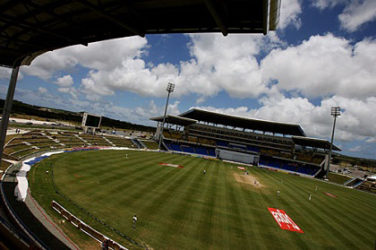 Sports Minister EP Chet Greene said the country had received "verbal information," the tour would go ahead and officials at the island's premier cricket venue, the Vivian Richards Stadium, had already started putting things in place.
"We are waiting for the official communiqué but the verbal information is yes, the Test series is happening," Greene told the Observer newspaper.
"But even at the level of preparation at the stadium we have already started the work because we don't want to get the announcement and then we find ourselves short of time."
WICB president Dave Cameron confirmed last month the four-Test tour would go ahead in July and August, but specific dates and venues have not been announced.
The tour had been in jeopardy for some while after the Indian Cricket Board suspended bilateral relations with the WICB, following the controversial abandoned tour of India two years ago.
Antigua last hosted a Test during England's tour of the Caribbean last year, when the first Test ended in a tense draw.
Greene praised the stadium team for their commitment to moving quickly to spruce up preparations.
"I want to commend Anthony Merrick and his team [and] Conley Phillip who heads the stadium staff. We have started the work but just waiting on the official communique from the WICB that the game is happening."