AB de Villiers yesterday plundered 64 runs in a 35-ball display of masterful batting after Royal Challengers Bangalore slumped to 67 for 3 against Kings XI Punjab in Mohali.
He used powerful drives and improvised sweeps to lift Royal Challengers to 175 – their ninth successive 170-plus total – which they defended by one run in a thriller.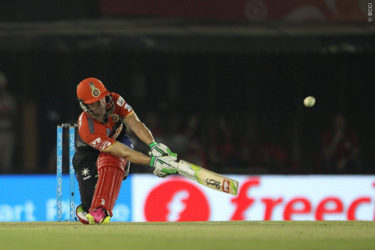 M Vijay made an accomplished 57-ball 89 to keep Kings XI in the hunt for much of the chase. Royal Challengers' bowling attack, though, found a way to respond to severe criticism with a good display of end-overs bowling, making use of Mohali's long square boundaries. Kings XI required 24 off the last two overs but Shane Watson varied his pace and lengths to concede just seven in the penultimate over. Chris Jordan, playing his second IPL game, was driven through cover for four by Marcus Stoinis off the second ball of the final over, and missed his yorker again off the third ball, which Stoinis muscled over the long-off boundary to bring the contest into Kings XI's grasp. But Stoinis could only muster a brace of twos off the second half of the over.
Kings XI's chase began in sprightly fashion with the openers, Vijay and Hashim Amla, finding the boundary in every over of the Powerplay except the first. Amla holed out to midwicket in the sixth over, off a back-of-a-length ball from Watson. With the asking rate climbing, Vijay ensured Kings XI stayed in touch with frequent boundaries, particularly with pulls through square leg as the bowlers peppered a short length.
However, Yuzvendra Chahal dented the chase in the 11th over. He first beat Wriddhiman Saha's heave with a ripping legbreak. Rahul failed to catch the ball cleanly behind the stumps, and it bounced off his pad onto his helmet – which ruled out the stumping – but picked it up off the ground and completed the run out with the batsman still a couple of inches short of his crease. Off his next ball, Chahal drew David Miller forward and sneaked a slider past his drive. It was Miller's first duck in his IPL career.
Kings XI required 40 off four overs, and Kohli turned to Watson with Vijay in control of the chase. Vijay holed out to square leg as Watson delivered a rising short ball that forced the batsman to pull towards the longer boundary.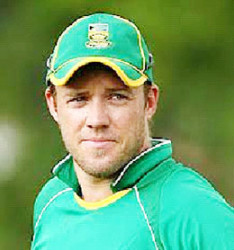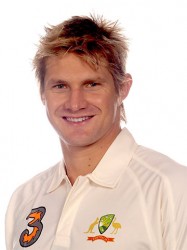 Watson returned figures of 2 for 22 in a high-scoring game and had done just done enough for Royal Challengers. "It's trying to pre-empt what the batsman is trying to do," Watson said at the post-match presentation. "It helps that I'm also a batsman, and then bowl a ball that is slightly out of the hitting zone."
After being inserted, Royal Challengers were provided a quickfire start courtesy KL Rahul's crisp strokeplay. Virat Kohli, by comparison, struggled for timing. Kohli wafted at two length deliveries from Mohit Sharma in the third over – and sliced both uppishly, squarer than intended; the first lobbed over point and the second went straight to Stoinis at backward point. He let the ball burst through his hands.
Stoinis was introduced in the next over and Rahul capitalised on loose offerings on both sides of the wicket. Four successive boundaries, including a superlatively timed cover drive for six, meant Royal Challengers were coasting.
Just when it looked like Kohli was setting himself for another innings of substance, legspinner KC Cariappa struck. First Rahul, looking to sweep, was bowled after missing Cariappa's seam-up quicker delivery. Two balls later, Kohli reached out for another wide delivery with leaden feet, and drove to Vijay at cover. Royal Challengers were rattled.
They were soon reeling when Shane Watson failed to connect with an attempted pull off a straight ball from Axar Patel. Royal Challengers had slipped from 63 for 0 to 67 for 3.
AB de Villiers and Sachin Baby were forced to milk the bowling through the middle overs. Between the ninth and the 15th overs, the pair accumulated 46 runs with two fours. Thereafter, de Villiers cut loose. Aware of the Kings XI seamers' ability to bowl accurate yorkers, he got low and peppered the backward square leg area with deft scoops and sweeps. When the ball was wider outside off, he accrued boundaries with slapped drives through the cover region. He found two boundaries an over after the 15th and brought up his fourth fifty of the season before finding short third man with a sliced drive. Baby and Travis Head added 20 off the last two overs to lift Royal Challengers to 175. (Cricinfo)
Points Standings
Played        Won     Lost         Points
Gujarat Lions                                              11               7             4              14
Sunrisers Hyderbad                                 9                  6            3               12
Kolkata Knight Riders                             10                6           4               12
Delhi Daredevils                                        9                 5           4                10
Mumbai Indians                                     10                 5           5                10
Royal Challengers Bangalore                 9                  4          5                  8
Rising Pune Supergiants                       10                  3          7                  6
Kings XI Punjab                                     10                  3          7                  6