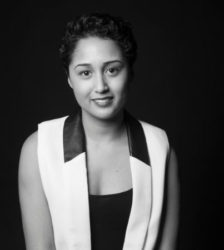 Guyanese are notoriously shameless when it comes to copying people — or borrowing ideas. Just think about all of the business names and logos that bear a striking resemblance to well-known companies around the world. But when do you cross the line of inspiration and venture into the land of imitation?
I was prompted to write this article after an experience I had buying a piece of work from a local artisan that was very similar to that of one in Trinidad and Tobago. I felt a bit guilty supporting idea theft, so to quell my guilt, I started searching the style; and was pleased to find out that it was, in fact, just new to this part of the world.
In my own business, copyright infringement and idea theft is something I think about constantly—my fear is ….