Having already made major finds, ExxonMobil is set for a new round of offshore exploration beginning on August 14.
A notice from the Maritime Administration Department in today's Stabroek News said that on August 14, ExxonMobil subsidiary, Esso Exploration and Production Guyana Limited will begin a three-month drilling programme at the Turbot-1 well site within the Stabroek Block.
The operation will entail the use of five vessels the Stena Carron, M/V Cat Island, M/V Fast Titan, M/V Hannah Chouest and HOS Commander. It said that the drill site is approximately 107 nautical miles from the coast and covers an area of one square kilometer.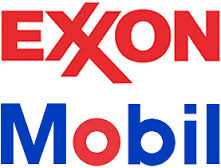 ExxonMobil made a major find at the Liza well in 2015 and is expected to go into production in 2020. Oil has also been found at it the Payara and Snoek sites.