The building housing the Empire Shopping Plaza has been advertised for sale.
A notice in yesterday's Kaieteur News lists the 314-315 Middle Street property for sale and supplies the following phone numbers 231-7255 and 625-1514.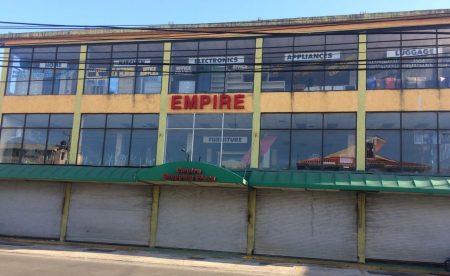 The department store sold a variety of household goods, appliances, furniture, luggage, bedding and electronics among other items.
In recent years it appears to have fallen on hard times.
The location formerly housed the Empire Cinema which had been one of the major cinemas of the period showing Bollywood films.