KINGSTON, Jamaica, (Reuters) – Sprint king Usain Bolt is determined to go out in a blaze of glory when he runs his final race in Jamaica this weekend, even though his preparations have been disrupted by the death of his close friend Germaine Mason.
Mason, who was born on the Caribbean island and won Olympic silver in the high jump for Britain in 2008, died in a motorcycle accident on April 20.
There is likely to be plenty of feeling on display when Bolt steps onto the track at the city's National Stadium on Saturday for his last race on home soil – the 100 metres at the Racers Grand Prix – before his retirement later this year.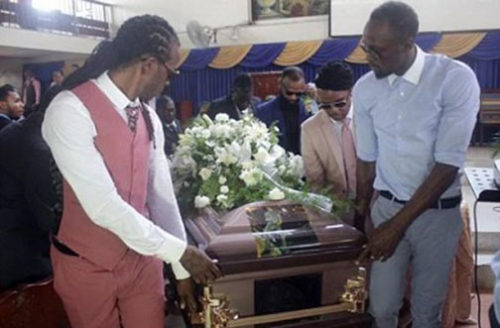 "I know it's going to be a lot of emotions on the day because it's my last time," the 30-year-old multiple Olympic and world champion told Reuters in a recent interview while working out at the gym.
Bolt's place in the pantheon of track and field has attracted a stellar field to the National Stadium, where, a month shy of 15 years ago, he first signalled his talent by winning world junior gold in the 200 metres.
The Bolt phenomenon has always been as much about hard work as raw talent and charisma, however, and he admits the impact of Mason's death cut into preparations for his final season.
"It was rough for me, you know. At the start it really took us by surprise and it kind of set me back a bit training-wise, because mentally I wasn't ready to even train for two weeks or two and a half weeks," he said.
"This year is no different, so it was tough, and I have to focus on what I need to do and I know my friend would want me to go out there and do my best as always and to be strong and to be focused on what needs to be done." As the reigning world 100m and 200m champion from Beijing two years ago, Bolt will be able to skip the June 22-25 Jamaican trials for the Aug. 5-13 world championships in London, where he will bring down the curtain on his career.
"The energy that's going to be there is just going to be brilliant and it's definitely going to be emotional for me because it's my last one and so many Jamaican fans will be there. But it is just to go out in all the glory I can."