The inaugural Guinness Cage Indoor Football Classic is slated to commence August 24th at the National Gymnasium, Mandela Avenue.
The event, which is coordinated by Three Peat Promotions, will be the first ever Indoor 'Small Goal' football tournament to be held on local shores.
According to a press release from the coordinators, 32 teams will contest for prize monies and trophies exceeding $800,000 in the competition scheduled to conclude September 16th at the same venue.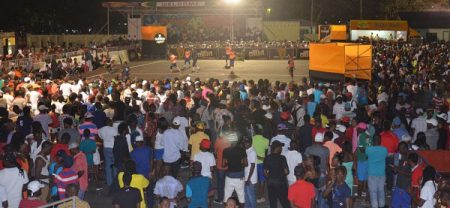 Among the notable teams down to participate are Georgetown sides Future Stars, West Front Road-Gold is Money, Sparta Boss, Back Circle, Leopold Street, Queen Street Tiger Bay, Albouystown, Broad Street, North East La Penitence, Tucville, Sophia and North Ruimveldt.
The Mining Town of Linden will also be represented in the event, by Dave and Celina's All-Stars, while the hopes of West Demerara will be carried by the trio of Showstoppers, Hustlers and ESPN. To date, East Coast of Demerara has three participants in Melanie, Beterverwagting (BV) and Plaisance, while Agricola will represent the East Bank of Demerara.
Winner of the event will pocket $400,000 and the championship trophy, while the runners-up will receive $200,000 and the corresponding accolade.
The third and fourth place finishers will collect $100,000 and $50,000 respectively. The other playing dates for the championship are August 29th and 31st, September 2nd, 5th, 7th and 9th.