Young Achievers and Vanguard volleyball clubs continued their dominance in Demerara after spiking their way to the male and female titles in the Demerara Volleyball Association (DVA) 'A' division competition held recently at the National Gymnasium.
Achievers, who have been dominating the sport for more than a decade once again had their way going past the newly-formed Eagles Volleyball Club by three sets to two.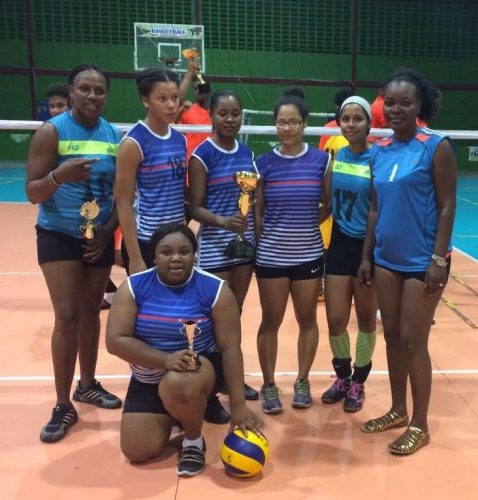 The victory, however, was far from a stroll in the park as Eagles announced themselves by taking the first two sets 25 – 23, 26 – 24 to make the final an exciting and interesting one.
Achievers though, sprung back like champions do and took the final three sets 25 – 17, 25 – 21, 15 – 10 in empathic style to block Eagles' fairytale debut run.
The best spiker award went to Creston Rodney of Achievers, best blocker to Trevon McRae and the best receiver to Bepaul Bandoo.
Kemraj Singh of Eagles copped the best setter award and Geno Carrol of Achievers served his way to the Most Valuable Player award.
Meanwhile, the women's final saw Vanguard continuing their hold over the Castrol Strikers by taking that final in straight sets 25-19, 25-21, 25-16.
Vanguard took away most of the individual awards with
Abigail Humphrey [best spiker], Corlette Mc Naughton [best receiver], kirenia Ballard [MVP] with  Castrol's Femke David taking the best setter prize.