I like to consider myself to be a true and dedicated Spice fan. Earlier this year when she came to Europe to perform, I begged my husband to drive me four hours away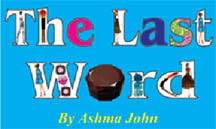 from our home just to see her and when she didn't appear at the club up until 4 am, I became hysterical when he wanted to leave. My husband couldn't comprehend my disappointment at not getting to see her. He promised we would go to the next dancehall show.
Spice has always been my favourite dancehall singer for several reasons and it's difficult for some to understand why I'm so fascinated by her. I believe it is the sense of liberation I feel when listening to her raunchy lyrics, which make it feel okay for persons to embrace their sexuality. She is to me what Lady Saw and Tanya Stephens are to others – a lyrical escape to comfortably embracing all of our femininity without guilt…..