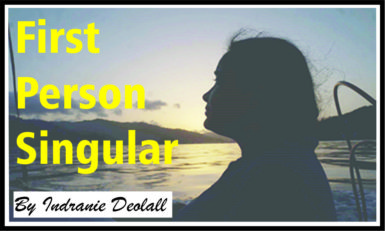 The young Indian sirdar must have thought he had more than enough time for everything. Born in a mainly agricultural area of Ghazeepore on the left bank of the Ganges River around 1810, he had grown up in this dusty "City of True Believers" knowing that to everything there was a season. A season for planting the rice, maize, indigo, wheat, barley and the city's famously superior sugar cane. Another for the fine cotton, tobacco and poppy.
At 28, he was still unmarried, unusual for the time, for he had become restless and wanted more. So, when the 1837-promising offer to oversee similar work in a strange land across the black waters came up, he felt it was time to make a change, away from helping to harvest the big "Aman" or winter rice crop and waiting as always for the whims of the seasons. Time for new beginnings. Time to sign up as the earliest recruit, and to leave his poor parents, their thatched mud hut and the cold, dry season behind. Time to travel, to follow the billowing sails and the beckoning winds wherever across the seas. He vowed to return, in time too, hoping to be better off at the end of his five years contract.
Annundo Ram was an ambitious man and when he boarded the chartered new "Whitby" at Calcutta, several hundred miles away in January 1838, he knew it could prove a dangerous but life-changing journey. Five feet seven inches tall, "brown" and "pock-marked" he would join at least 266 others crammed on the ship for a detour to Diamond Point and the hellish hold-over in the Hooghly River, when several old passengers would soon die of dysentery…..