The community of Good Intent, West Bank Demerara, has been left in shock after a man allegedly strangled his wife before attempting to kill himself by slitting his throat and drinking poison.
According to information reaching Stabroek News, 40-year-old Nigel Glasgow of Murphy Street was found in bed with the dead body of his common law partner, 48-year-old Diane Hernandez. Neighbours related to this newspaper that the discovery was made by the man's relatives early this morning.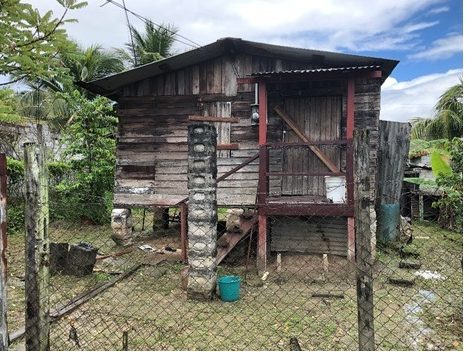 Hernandez was reportedly found lying on the bed with her hands bound in front of her and a makeshift noose around her neck that was attached to the bed. Glasgow was found lying next to her body with a wound to his neck and was subsequently rushed to the West Demerara Regional Hospital where he was stabilized and then taken into police custody at the Wales Police Station.
It was also related that the man allegedly also killed his three dogs and attempted to set afire one of his neighbours' house this morning too.
Glasgow was one of the cane cutters laid off at the end of 2016 when the Wales Estate was shut down but had started working with a slaughterhouse.