(Trinidad Guardian) Former temporary Independent Senator Albert Sydney was released on $100,000 bail after appearing in court charged with two sexual offences against a 17-year-old girl yesterday.
Sydney, 43, of Diego Martin, appeared before Magistrate Adia Mohammed in the Port-of-Spain Seventh Magistrate's Court charged with sexual assault and sexual penetration of the teen. He was not called upon to plead to the charges, which were laid indictably.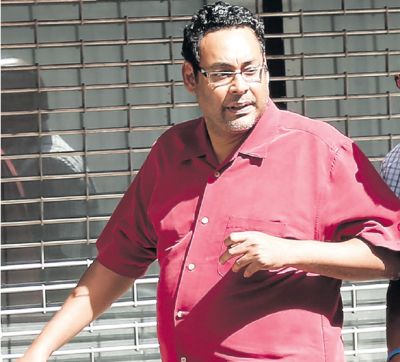 Members of the media were barred from the courtroom for his brief appearance, as only relatives are allowed inside for sexual offence cases because the victim's name and personal details are sometimes mentioned.
The charges stem from an alleged incident at last Thursday. According to reports, the victim was staying with relatives who live in downstairs portion of an apartment complex. She allegedly went upstairs to borrow an onion from another tenant, when he allegedly attacked her. She later told relatives who took her to the Four Roads Police Station to report the attack.
As part of the conditions of his bail, Sydney, who was arrested by investigators yesterday morning, was ordered to refrain from contacting the victim via telephone or social media and from coming within 500 metres of her.
Sydney served as an Independent Senator between February to October 2012 and from June last year to January, this year.
Sydney was represented by Chase Pegus and will reappear in court on April 5.