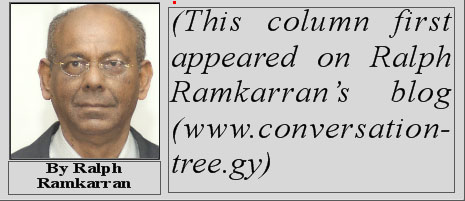 When I read the headlines in SN yesterday morning, 'AFC says constitutional reform still a priority,' I could not feel a sense of elation. Instead, I sunk into a dejected mood of déjà vu. The headline itself subtly editorialized that it was not impressed with the promise. It added to the main banner 'though no progress over three years.' I believe that the AFC earnestly wishes to have constitutional reform but is faced with implacable resistance in the form of inactivity by APNU.
But more importantly, constitutional reform for the AFC, as well as for APNU, whenever it desultorily renews its fading undertaking, no longer seems to mean what it promised in the coalition's manifesto. By omitting to refer to the manifesto promises, it appears that constitutional reform is being treated as a box to tick before the next elections comes along. It can then boast of fulfilling its election promise.
The article mentioned the reduction of presidential powers and providing for post-elections coalitions. It made no mention of the big ticket items that the APNU+AFC's manifesto promised; 1. Separate presidential elections; 2. The candidate achieving the second highest votes becoming the prime minister; 3. All parties obtaining 15 percent of the votes and higher being entitled to share in the government…..