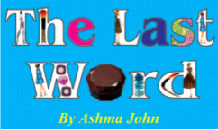 Perhaps you have grown tired of hearing it by now, but please allow me to extend well wishes to you and yours for the New Year. I trust that it was spent with loved ones and friends and that there was heaps of merriment.
I rang in the New Year in Martinique lazing in bed unable to move due to shoulder pain and listening to the countdown revelry from a nearby hotel party with my husband. It wasn't exactly what I had pictured but I suppose given that I was on holiday a night in wasn't so bad after all.
I haven't been in the Caribbean region since my honeymoon and returning after a two-year hiatus made me reflect on privileges afforded only to some because of history and race. If there is one thing we should all strive for in 2018, it is conscious awareness and being confident enough to act on it…..