Linden man perishes in NY accident
Many in Linden were in shock at the recent news of the tragic death of a Wisroc Housing Scheme, Wismar man who resided in Queens, New York.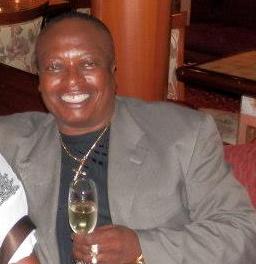 Winston Joseph was said to have died sometime after 10:00 pm Saturday while on his way home to escort his wife to a function. According to a close friend, the 61 year old spent most of Saturday with friends from Linden, Guyana at a fund raiser breakfast morning hosted by the Linden Fund USA. He later left and spent some more time at another function.
According to the source, he had dropped a few friends off to their homes; one being another Lindener. It was while on his way home to collect his wife that tragedy struck.  As reported by  CBS New York, Joseph died after he apparently lost control of his car and plowed into a tree.
"Winston Joseph, 61, struck a tree around 10 p.m. Saturday (on) South Conduit Boulevard near Linden Boulevard, police said.
"He was extracted from the Toyota Camry and taken to Jamaica Hospital, where he was pronounced dead on arrival, police said", according to CBS NY.
Joseph made regular trips back to his hometown Linden and last year had a massive party in celebration of his 60th birth anniversary. He had told many friends that following his retirement he was prepared to return to Linden permanently.
He died four months before his retirement.