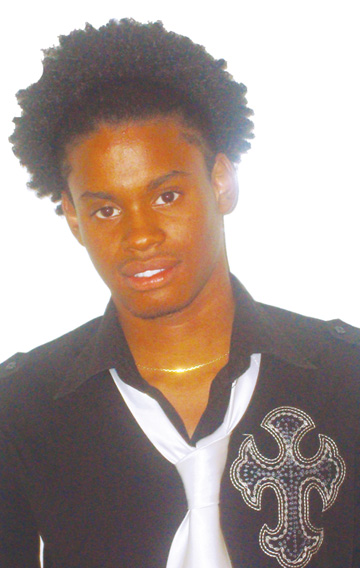 Travis Bowen is one of the few Classique dancers who can boast of being young and particularly good, as well as crazy enough to do weird aerobatics others would hardly attempt.
He can be considered a new face amidst the Classique pool of seasoned dancers; those we are so acquainted with that it is sometimes easy to tell who is likely to appear in which dance sequence by just looking at the name of it. With Travis it is not that easy.
Travis burst onto the scene a few years ago, but initially it was difficult to tell just whether he was a dancer with the company or a guest dancer/model, who was there to simply evoke interest. Certainly he aroused attention.
In his first set of appearances he was wacky in a fun, interesting way. He would dance, do facial expressions and gesticulate even when he was required to be still. It was dance and theatre; a combination rarely seen on the local stage. Though questions have been put to the young dancer and his choreographer, Clive Prowell as to whether Travis actions are planned– they usually break into smiles– it is hard not to notice him.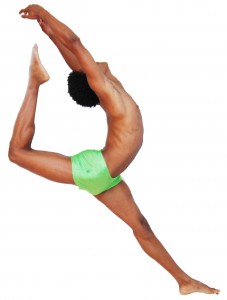 Travis was recently selected by Prowell to attend an upcoming workshop in the US with famed choreographer, Debbie Allen; hardly surprisingly though only two spots were up for grabs. Prowell chose the young dancer because he sees rare potential in him.
For Travis, dancing is what he always wanted to do, but he has since redefined that to mean, entertainment "is what I had in mind". In a recent sit-down with The Scene Travis, who is 19 years old, revealed that he had notched up some fame of his own as a singer way before anyone noticed him as a dancer.
"Everyone knew me a singer… only started dancing for four years now and it started off with me doing gigs at school [St Joseph High] and I was later invited to do a dance workshop by Mr Prowell."
Travis said he went along and ended up appearing in the David Martins show All in Wan, which was done in celebration of Guyana's 40th Independence anniversary. He then became an official member of Classique Dance Company and just fell in love with dance, but he still had the passion for singing.
While a member of the dance company Travis entered the Star Guyana and landed the runner-up position behind Lisa Punch, who recently performed the theme song for Carifesta celebrations in Guyana. He believes that the title of winner rightfully belonged to him, but has no regrets about entering the competition.
For the record, Travis sings with incredible depth and has a good range. As proud as he is of his dancing, he is equally proud of the voice he was blessed with, and still believes that his day will come when he can share his voice with a bigger audience.
He said his voice took on "a strength of its own" while he was singing in church growing up in Venezuela. He lived in the neighbouring country for several years while his family was based there.
But dancing is his true love. He described it has an avenue that allows him to explore and "do anything… feelings and dreams". He loves contemporary dance and particularly enjoys doing interpretative pieces, and also hip-hop.
As much as he has engrossed himself in dancing, modelling part-time and singing, he believes in continued education and is currently pursuing studies at the Business School. He also works as a conversion agent– converting voicemails to text messages.
Travis is smart, which is easy to pick up on after chatting with him briefly, and he is eloquent. He credits his parents for raising him with the understanding that his personal development is dependent on a number of things, an important one being a focus on education.
He is excited about the scholarship to Debbie Allen's Dance Academy and feels he would have been selected because of the hard work that he puts in and his love for dance. He is looking forward to doing new styles at the academy, particularly tap dancing.
Travis hopes to someday put Guyana on the map with his dance skills and he sees the scholarship as an opportunity to "someday get there".  He leaves in July this year for the workshop, which is eight weeks of intense training.
([email protected])
Around the Web