(Jamaica Gleaner) History was created yesterday in the St Mary Circuit Court when a senior citizen who sexually molested his 50-year-old stepdaughter when she was four years old got a 12-month jail sentence for indecent assault.
Rheunick Green, 71, of Shirley Castle, Portland, showed no remorse when the sentence was imposed for the more than 40-year-old crime.
"I am happy that the jury and the judge believed me," said the complainant, Judith Scott.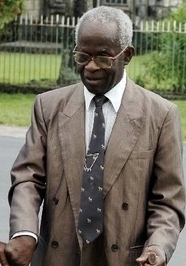 Scott said she was now trying to get on with her life and that she was grateful she had her siblings to give her moral support. She said when she heard the judge telling Green that he showed no sign of remorse, "I think that spoke volumes".
A seven-member jury had found Green guilty on July 14 of two counts of indecent assault. He was also charged with four counts of carnal abuse which allegedly took place when the woman was between four years and 15 years, but the jury freed him of those charges.
The jury found Reid guilty of indecent assault on his stepdaughter when she was four years old and 15 years old.
Supreme Court judge Jennifer Straw sentenced him to 12 months' imprisonment for the first count and six months' imprisonment for the second count. The sentences are to run concurrently, so he will serve 12 months.
The judge, in chiding Green for his behaviour, told him that he showed no sign of remorse because he was still maintaining his innocence.
Green had said in the social-enquiry report that his stepdaughter was telling lies on him because she hated him.
Queen's Counsel Glen Cruickshank, who represented Green, made an impassioned plea for a non-custodial sentence. He said Green was blind and asked the judge to allow him to go home to live in peace and quiet until he meets his maker.
Cruickshank said the case generated a lot of public interest. He also pointed out that from the antecedent report, Green led a very productive life. Green was a teacher for several years before he became a psychiatric nurse at the Bellevue Hospital. He was also a quality control officer at the Banana Board in Kingston and later went to the United States, where he worked with the United Parcel Service for several years before he returned to live in Jamaica.
After Green was sentenced, the judge counselled the complainant to forgive him for what he did and move on with her life.
Maxine Jackson, the assistant director of public prosecutions who represented the Crown, called the complainant and one of her sisters as the main witnesses for the prosecution. The sister testified that she witnessed some of the incidents.
After living overseas for several years, the complainant returned to Jamaica in 2006 and made a report to the police in 2007.
Green, who has been married since 1977, is the father of four adult children and two adult stepchildren.
Director of Public Prosecutions Paula Llewellyn said there was no time limit in law in which to report criminal matters.
The complainant's ordeal first came to public attention in May 2009 when her story, as well as that of other female family members, were featured in The Sunday Gleaner.
Around the Web