A fire this morning razed several homes on Lombard Street leaving many homeless.
The Lot 18 Lombard Street address, which borders Broad Street, was described as a `tenement yard' which had two main houses in its compound and several shacks that were homes to several families. Initial reports say that the fire started just before 7 am in the bottom flat of one of the houses but it is not clear what triggered the blaze.
The fire started at the bottom flat of the old wooden building at Lot 17 and spread rapidly to the neighbouring Lot 18.  Residents tried desperately to salvage their property from the burning buildings.
Some of the homeless were identified as Jean and Verona Melville; Michelle Sealey; Bridgette Robinson; Omawalle Caesar; Akeem Austin; Abiola Khalil; Odell Austin; Joyce and Joseph Barton; Fitzroy Quintin; Beverly Smith; Tinecia Daniels and Alaine Jones.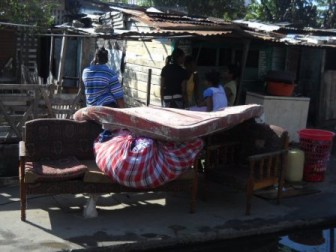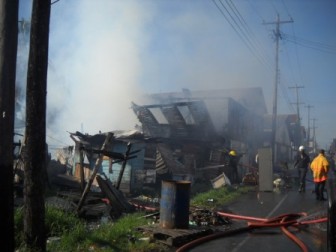 Around the Web