With the US Drug Enforcement Agency (DEA) saying that Police Commissioner Henry Greene "benefited from the proceeds of drug trafficking,"  – a charge he denied – the US, UK, Canada and EU mission chiefs here urged the government against going ahead with his appointment.
Faced with the international pressure, both President Bharrat Jagdeo and Head of the Presidential Secretariat Dr Roger Luncheon promised to reconsider, but later back-pedalled, according to secret diplomatic cables sent to the US Secretary State, the DEA Headquarters and the Department of Justice, in Washington, DC, by former US Embassy Charge d'Affaires Michael Thomas. Thomas, who said that Luncheon kept Jagdeo in the dark about US concerns about Greene's links to criminal activities, suggested that both men misled the foreign mission chiefs.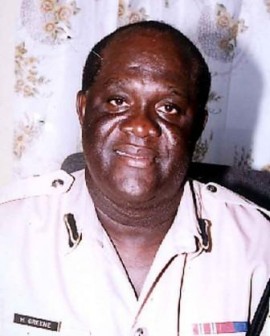 The cables, released via the WikiLeaks website, show that the US had earlier warned of the potential embarrassment for the administration if its Police Commissioner were indicted in a foreign court and that the international donors threatened to limit and in some instances withdraw assistance.
With the imminent retirement of former Commissioner Winston Felix in 2006, the government signalled to the US and other foreign missions its intention to appoint then Deputy Commissioner Greene.
But Greene, who has repeatedly denied benefitting from the drug trade, was considered by the US to be "grossly incompetent" and "bad for Guyana's security." Although he has been due for retirement since last year, he has since been granted an extension by the administration.
A July 17, 2006 cable, authored by Thomas, noted that then Ambassador Roland Bullen in a meeting with Luncheon indicated that Greene's name appeared repeatedly in reporting by various USG agencies in connection with criminal activities. Subsequently, the DEA informed Bullen that it had developed "specific, reliable information that documented continuing payoffs by narco-traffickers to Greene."
Thomas also noted that DEA provided language for him to use in informing President Jagdeo: "U.S. law enforcement has reliable reports from multiple sources that Henry Greene has benefited from, and continues to benefit from, the proceeds of drug trafficking."
He also indicated that that Consular Section was drafting a Request for
Security Advisory Opinion (SAO) to Consular Affairs seeking concurrence to revoke Greene's US visa.
"Throughout the meeting Luncheon took pot shots at Jagdeo, including for dragging his feet on important decisions," Thomas also noted, adding that "His displeasure with Jagdeo was clear throughout the meeting, and highly atypical," Thomas noted. Luncheon, he added, began the meeting with the Ambassador by announcing that he would retire after the 2006 elections, for health reasons. He did not retire.
According to Thomas, Luncheon said Jagdeo was "mistaken" in believing he could shift Greene out easily in October, since precedent showed how difficult it is to dislodge an "acting" commissioner. He noted that once Greene was sworn in as acting Commissioner, his eventual confirmation as permanent Commissioner was virtually cast in stone.
Luncheon and Greene had been schoolmates and "remain close," Thomas observed, and he subsequently labelled Luncheon as "clearly a Greene protector." He also indicated his doubts as to whether Luncheon accurately conveyed the substance of Ambassador's warnings to Jagdeo—which were substantiated at a later meeting with the president.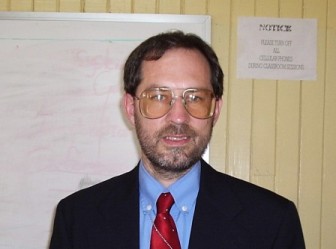 The Embassy's interactions with Greene were extremely negative, Thomas said, explaining that he was unwilling or unable to protect sensitive information or to fulfill straightforward extradition requests. "Greene as Commissioner would be bad for Guyana's security and would compromise all international cooperation with the Guyana Police Force.  Even if acting for only three months, he can do serious harm to USG interests as well as to Guyana's security.  It will be embarrassing and difficult for the GoG [Government of Guyana] to back-track on its public announcement of the plan to elevate Greene, but not as embarrassing as it would be if international donors' views on Greene become public after he is sworn in as Acting Commissioner. We will continue interventions to make the GoG reconsider," he added.
'Serious concerns'
On July 18, 2006, the US Charge d'Affaires Thomas met with Jagdeo, Luncheon and Foreign Minister Rudy Insanally to convey the DEA-provided language regarding Greene's ties to narco-traffickers. Thomas was accompanied by the UK, Canada and EU chiefs of mission, who wanted to reemphasise their governments' serious concerns about the appointment.
Thomas, according to his July 24, 2006 cable, related the concerns that Bullen had conveyed to Luncheon 12 days earlier. "Jagdeo claimed that Luncheon had not briefed him on this," he said, while adding that he also read the DEA's assessment.
"Jagdeo reacted badly. He complained in strong terms that the [US Government] "never" shares intelligence information and had not said anything before about having concerns with Greene.  He went so far as to tell Luncheon to stop all GoG intelligence sharing with the Embassy," Thomas recounted.
He added that at a couple points when Jagdeo "was catching his breath," he told the president that the US, UK and Canada had expressed concerns about Greene in the past on several occasions and at senior levels of the GoG. "[I] expressed USG's desire to continue cooperation with the police, but explained that in addition to legal complications, many types of cooperation would not be prudent if Greene became top cop. Jagdeo said they had announced Greene and will move forward with him, and that's final — in October, after elections, the GoG will consider a permanent successor," Thomas noted.
Despite the president's stand, Thomas said after more congenial discussions he re-engaged Jagdeo on Greene at the meeting and the president "admitted that rumors abound about Greene," but maintained the government did not have anything solid it could use against him.
However, Thomas added that while Jagdeo said the situation was difficult because they had already announced Greene's advancement, he indicated that if the US were to take some action, like revoking Greene's visa, it could provide the government with the needed cover to reconsider the decision.  Luncheon, in a private discussion, also suggested that the government would prevent Greene from taking over from Felix if government learned that his visa was revoked, Thomas said.
'Skeletons'
Based on the DEA's information, Greene's visa was revoked two days later. "Greene broke into tears when informed of this, fearing the embarrassment the revocation will cause, and denied involvement with drug trafficking," Thomas said.
Thomas said while he was unable to speak with Jagdeo, Luncheon, or then Minister of Home Affairs Gail Teixeira—whom he described as the "voice of reason" in the government—on the same day of the revocation, he received a letter from Luncheon reiterating  Jagdeo's accusations that the US withheld compromising information about Greene until the eleventh hour. "The letter made it clear that the GoG would move ahead with plans to elevate Greene to acting Commissioner," he noted.
When Thomas spoke briefly the next day with Luncheon, he confirmed that government would proceed with Greene's elevation. Thomas said on July 22, he met with Luncheon for a broad 90-minute discussion, where Luncheon appeared "uncomfortable and defensive" talking about Greene.
"He accused the U.S. of essentially wanting a veto over Guyana's police and army chiefs.  He lamented that the Office of the President does not have hard evidence of Greene's wrongdoings, reiterating that the GoG cannot act on the basis of rumor. The idea that the USG has better information on GoG officials than he does clearly gets under Luncheon's skin.  He tried to dismiss Greene's tarnished reputation, saying that all senior GoG officials have skeletons in the closet," Thomas reported.
'Pulling assistance'
With Greene's appointment, Thomas noted the consequences on foreign assistance involving the GPF, which include the DEA saying it could not proceed with establishing a vetted anti-narcotics unit if Greene was Commissioner. Also, he said the Bureau of Alcohol, Tobacco, Firearms and Explosives (ATF) was pulling out of its scheduled installation of a gun-trace computer terminal to help the GPF track firearms.
Thomas said the Embassy did not have any programmes with the GPF that fall under the Foreign Assistance Act or the Arms Export Control Act, but added that there were other types of assistance that "it would not be prudent to implement as long as Greene is in charge."
Meanwhile, he said UK High Commissioner Fraser Wheeler spoke with Jagdeo three times between July 21 and 24 to convey the UK's concerns about Greene's elevation.
"Wheeler told Jagdeo that he had an offer to provide the GPF with pre-election security training, but cannot go ahead if Greene is top cop. Jagdeo replied that he is under intense political pressure to stick with Greene," Thomas said, while noting that the source of the pressure was unclear. Thomas said that the then Canadian High Commissioner also told him that his government would cease all cooperation with the police if the Greene appointment went through. At the same time, he also observed that the Embassy was yet to hear anyone defend Greene "as a qualified, deserving candidate for the Commissioner job."
According to Thomas, it later appeared that Jagdeo and Luncheon did not seriously entertain the idea of calling off Greene's appointment as acting Commissioner. He said immediately after his July 18 meeting with them, Jagdeo informed the EU Ambassador that the decision was made and final. "This contradicts what he told [me]–that revoking Greene's visa would give the GoG cover to back down," Thomas noted. He said, "Luncheon and Jagdeo have been disingenuous throughout this episode, especially in protesting they were unaware of our concerns about Greene."
He reiterated that earlier in the year, he and the UK and Canada High Commissioners had long discussions with Teixeira regarding Greene. "Teixeira has described in some detail her struggles to get Jagdeo and Luncheon to come around to her point of view," he said, while adding that the US Ambassador Bullen as well as the UK and Canada High Commissioners made their concerns clear to Luncheon since July 12.
Thomas predicted a "tricky" path ahead and said the US would turn its attention to limiting the damage Greene causes and pushing for an effective permanent Commissioner to be named quickly after the elections. He noted, however, that President Jagdeo posed a problem.
"[He] comes across as a practical, level-headed leader — meaning well but hampered by a cabinet full of old party cronies. At other times, however, Jagdeo seems enamored by the image of Guyana as victim — a poor, little country pushed around by the rich powers. In such instances, he lashes out at diplomatic pressure and makes decisions like this one that are, frankly, bad for Guyana," he said.
Around the Web