A 54-year-old Mon Repos counsellor was early this morning shot and killed at a Stabroek Market food stand.
Dead is Ralph Turpin of Lot 25 Agriculture Road from where he operated the Infinity Rehabilitation Centre. The centre was a second home for deportees and others who required counselling and rehabilitation services.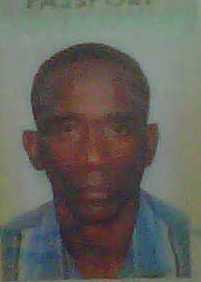 Based on the accounts received by this newspaper, Turpin and four other persons went to buy food at the market and one of the women in the group told a man who was already there to hurry and make his purchase.
This apparently angered the man who pushed down the woman. Reports are that the man was celebrating his birthday and was intoxicated.
At some point Turpin intervened and the man pulled out a gun and shot the counsellor twice in the head. He later pointed his weapon at another woman who was with Turpin and pulled the trigger but no bullets came out.
The shooter and several other men fled the scene leaving a bleeding Turpin on the roadway. He was picked up and rushed to the Georgetown Hospital where he was pronounced dead on arrival.
Around the Web