The West Indies Cricket Board (WICB) said it recognises the embattled president Ramsey Ali and the GCB as the legitimate body to administer cricket in Guyana, though it is yet to receive anything documenting government's plans for the sport.
WICB Corporate Communications Officer, Imran Khan, said yesterday that Minister of Sport, Dr. Frank Anthony, had promised to document and submit government's plans for the sport following the goverment's decision to set up an Interim management Committee.
Khan's statement confirms what Ali had said about the issue on Wednesday.
A document detailing the plans was promised after a closed door meeting among President Bharrat Jagdeo, WICB boss Dr Julian Hunte,  former West Indies captain and Chairman of the International Cricket Council (ICC) Cricket Committee Clive Lloyd and Anthony at State House two weeks ago.
No official statement has yet been released on the meeting but Lloyd told this newspaper that he believed that the measures that were addressed can bring about a change.
Lloyd had said that "Guyana's cricket has been going down the drain for awhile, in an invited comment to Stabroek Sport following that meeting.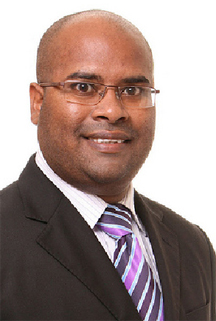 According to Lloyd, the Guyana government was  "thinking about putting things in place and just having a board that is not fragmented. I am quite happy, from things we have discussed, that things will be better for the future.
"It is time that somebody take charge and try to rebuild because we have a great past and we had some of the greatest cricketers coming from this region, not only from Georgetown but outside of Georgetown so really and truly we need to get back to that system," he had said.
Lloyd had also said he hoped that "when things are more or less settled that we will have by far a much better board that is looking after all aspects of the game.
The GCB has been embroiled in controversy for the most part of three years, with issues being further complicated after the contentious July 10 elections that saw Ali replacing longstanding president Chetram Singh at the helm.
Around the Web