The Athletics Association of Guyana (AAG) will host its  Inter-Guiana Games trials on August 28 at the Police Sports Club Ground, Eve Leary from 10:00hrs.
The competition will be for athletes between the ages of 16-19 years who are attending any learning institution, whether private or public.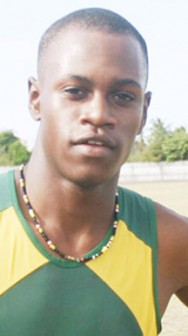 The meet will also feature some of Guyana's best junior athletes at the competition which will include the 2011 Carifta and Pan American Junior Games 400 metres finalist, Stephan James.
While he is expected to run unchallenged in the 400 metres at the trials and  make the team easily for both the 400 and 200 metres, he is likely to face stiff competition in the 200 metres from national junior champion, Chavez Ageday who is tipped to win the 100 metres.
The two athletes have matched strides with each other three times since the start of the year with James holding the edge over Ageday.
"Right now I'm focusing on the 200 metres.  I know I can win the 400 metres but the 200 is where all the competition is… I know Ageday will come hard at me and I wish him good luck but I'm not looking to beat anybody I'm just looking to run fast times," James told Stabroek Sport via telephone.
However, Ageday will look to get back on level grounds with James when the pistol signals the start of the 200 metres on August 28.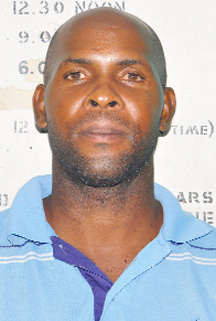 Speaking with Ageday's coach Raymond Daw, Stabroek Sport was given an update regarding the national sprinter's preparations.
"Well first off I gave him a day today to spend some time with his family…we have been going at it since his return from Venezuela but right now we are working on some things that I thought was missing in terms of his sprinting technique.
"We are also working on getting back in the right frame of mind in terms of sprinting and he will be ready to compete…I don't want to give my mouth too much of liberty as to say what the outcome of the race will be but it will be a good one," Daw told Stabroek Sport.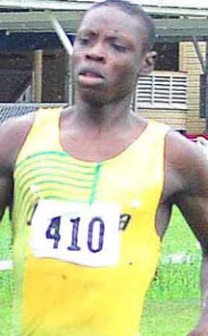 Daw also noted his displeasure at Ageday's non-selection for  national teams lately. "Well right now we are also not happy with some of the things going on with the association (AAG). He has not been selected for any of the junior national teams so far for this year, we have heard a lot of things and hope that it's not so and we just hope that Ageday is not another sprinter that falls to the wayside," Daw declared.
Meanwhile the meet should provide for a fantastic 200 metres showdown between the two top talents.
Around the Web