Newly-elected Region Ten Regional Democratic Council (RDC) chairman, Kuice Sharma Solomon, has called for an end to partisan politics and urged all residents to join in the work of developing the region.
"Our development must not fall victim to partisan politics, as such we must discard our pettiness and immaturity that has poisoned our politics for so long," Solomon declared in his keynote address to the 18-member body  of the 7th Council of the RDC shortly after he was elected unopposed yesterday.
The election process for the 7th Council for Region 10 took place in the crammed conference room of the RDC at Linden yesterday.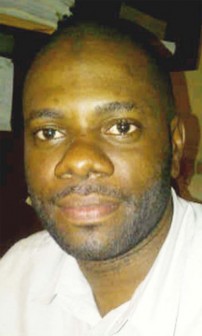 The swearing-in and elections occurred in the presence of key stakeholders of the region, and included leader of APNU David Granger, Outgoing Regional Chairman and Vice- Chairman Mortimer Mingo and Samuel Hooper respectively, and recently-appointed members of parliament Vanessa Kissoon and Renis Morian.
Youlanda Hilliman, newly-appointed Regional Executive Officer of Region 10 presided over the proceedings.
Mayfil Greene, Leon Barrett, Maurice Butters, Franklin Augustus Carew, Stanley McKinly Collins, Diana Dolphin, Douglas Charles Gittins, Leslie Ransford Gonsalves, Byron Wilmot Lewis, Charles Clarence Sampson, Kuice Sharma Solomon, Gerald Whittington will take up the seats allotted to APNU; Phillip Noel Fordyce, Compton Ovid Fraser, and Carmen Leslyn Rambaran will sit for the PPP/C;  and Elroy Adolph and Audwin Rutherford for the AFC.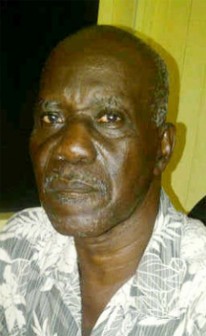 As the floor was opened for nominations, councillor Leslie Gonsalves spared no time in nominating Solomon for the position and was seconded by Councillor Byron Lewis. Nominations were shortly after closed after a proposal by Councillor Charles Sampson, seconded by Councillor Leon Barrett.
REO Hilliman requested by the show of hands, those in favour of nominations being closed, and 15 were in favour. As a result Solomon took up the seat as Regional Chairman of the 7th Council for Region 10 unopposed.
The election for the position of Vice Chairman (VC) was next and two persons were nominated – Byron Lewis who has been a long serving member of the council from Kwakwani and represented residents of the Upper Berbice River and Leslie Gonsalves, a long serving senior member of the Guyana Bauxite and General Workers Union.
Councillor Compton Fraser then moved a motion that the election be done by secret ballot and  this was seconded by Councillor Carmen Leslyn Rambaran but this  failed to garner the support of the remaining 16. In the end Lewis defeated Gonsalves on an eight-to-five vote.
Solomon unaware that he too should have been part of that election process did not cast a vote for the vice-chairman. Four councillors did not vote for the VC either.
Resilient region
Addressing his council for the first time Solomon stressed that it is important for all stakeholders including  each resident to  put aside pettiness and immaturity and not fall victims to partisan politics, which he contended has poisoned the politics of the land for a long time now.
He noted that the road ahead will be long and the challenges will be many. "I am not here to work miracles; it's a process that will take some time. But I am certain, I am more than hopeful that together all 41 plus thousand residents of the resilient region, will realize our manifest destiny. I promise you together we will get there," said Solomon.
He added that it is expected  there will be setbacks and false starts and many persons would not agree with every decision or policy he may make as  Regional Chairman. He stressed that the RDC can't solve every problem but promised to always be honest about the challenges that he may face as a chairman. "I will listen to you, especially when we disagree and above all I wish to ask you join in the work for developing this region," said Solomon.
He said that the challenge is a tall one.  "We are faced with high unemployment, limited production of our own food, a deliberate information restriction is placed on us, a push for improved education standards, health, recreational facilities and so many more."
In congratulating the members of the 7th council of the RDC of Region 10, APNU leader Granger said that yesterday's election and swearing-in was a day of transition for the Upper Demerara/ Upper Berbice Region of Guyana, noting that the officers have moved from the personal to the public.
"In the twinkling of an eye you have moved from the private to the regional, in the twinkling of an eye you have moved from individual interest to the collective interest. There are no longer members of individual parties, we are servants of the Upper Demerara/Upper Berbice Region and we must make that clear, we must remember that."
He emphasized that the interests of the residents of the region must be paramount. He  said further that as the leader of the majority in the National Assembly he has committed his office and resources to working with the Region 10 governing body to examine  their budget to ensure that they get the best that Guyana can afford.
"I make this solemn pledge to you councillors of Region 10, to work hand in hand to make Region 10 a very prosperous region for you and your children for years to come," Granger said.
Outgoing Regional Chairman Mingo, who served for 10 years, pledged to render assistance to the newly-appointed body.
Around the Web