AMSTERDAM,  (Reuters) – The Netherlands will suspend all financial aid to Suriname, the Dutch foreign minister said on Wednesday, in protest over its former colony's decision to grant amnesty to the suspected killers of 15 opponents of President Desi Bouterse 30 years ago.
Dutch Prime Minister Mark Rutte said that the amnesty vote by Surinamese lawmakers last week was "totally unacceptable", and warned at the time that the decision would have serious consequences.
The Netherlands recalled its ambassador immediately after the vote and in a further sign of protest, Foreign Minister Uri Rosenthal said on Wednesday that the government plans to suspend 20 million euros ($26 million) of aid to its former colony.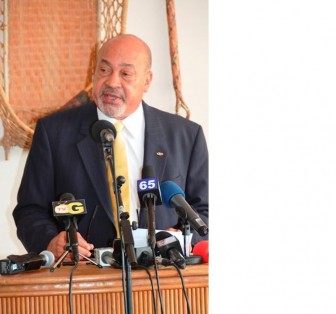 The Netherlands had agreed to provide 1.6 billion euros of aid to its former colony to be used to improve human rights, infrastructure and security.
The 20 million euros represents the final tranche which was due to be paid out this year and next. Dutch aid to non-governmental organisations will not be suspended, the foreign ministry said.
"The cabinet will make a final decision on Friday," said Saskia Gaster, a foreign ministry spokeswoman.
The Netherlands has earmarked 4.4 billion euros for foreign financial aid this year.
Bouterse – convicted in absentia of drug trafficking by a court in the Netherlands – was elected in 2010 and was among those on trial over the 1982 murders.
Suriname, a country of around 500,000 people on the northeast shoulder of South America, won independence from the Netherlands in 1975 and is now a gold and bauxite miner with a nascent oil industry. ($1 = 0.7622 euros)
Around the Web