Preliminary investigations into the murder of taxi driver Rajendra Puran do not point in the direction of a carjacking and police are on the hunt for several of his associates, Crime Chief Seelall Persaud said today.
Persaud, who noted that Puran's white Raum remains missing, said that the police are working on some leads and have taken a number of statements from persons.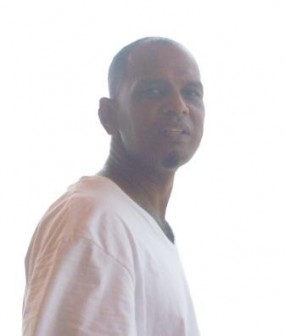 Asked whether the investigations suggest the motive is carjacking, Persaud said "it doesn't suggest that at all."
He did not want to reveal too many details since the investigation is still very active, but he did, however, tell Stabroek News that several raids were conducted on Monday as part of the investigation but no arrests were made. He said that investigators are "looking for persons he is usually associated with; persons known to the police."
Puran's brother Nandkumar told this newspaper yesterday that now that the funeral is out of the way, the family can take up the matter. Puran was buried on Sunday.
Nandkumar said that the man's missing car is the least of their troubles right now. "We are more concerned that someone murdered my brother," he said. The man called on anyone who may have information on the murder to come forward, adding that it is our social responsibility to look out for each other.
He also said that it is up to the police and lawmakers to put systems in place to protect witness in high profile cases such as murders, while adding that if this is not done criminals will continue to target them.
Puran left his Lot 1296 Section 'C' Block 'Y' Golden Grove, East Bank Demerara home around 9 pm on Wednesday for the Diamond car park, from where he usually operated his private car. His body was found dumped the next morning at Logwood, Enmore. A post-mortem examination revealed that he died as a result of strangulation and blunt trauma to the head.
Around the Web