LOS ANGELES (Reuters) – Oscar winners Russell Crowe, Jennifer Hudson and Catherine Zeta-Jones will perform at the Academy Awards in a tribute to the resurgence of big-screen musicals, organisers said on Wednesday.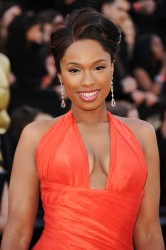 The performance, which will also feature Oscar nominees Anne Hathaway and Hugh Jackman from Les Miserables, is part of the several musical acts at the annual Hollywood awards on Sunday.
"We are pleased to have been able to amass so much talent to create the celebration of musicals of the last decade that we envisioned," Oscars producers Neil Meron and Craig Zadan said in a statement. "We are thrilled that so many talented actors have agreed to bring our vision to life."
Musicals have had a revival over the past decade in Hollywood. Death row drama Chicago won six Academy Awards in 2003, including top prize Best Picture, and girl-group drama Dreamgirls scored two Oscars in 2007 while television's "Glee" has won six Emmy awards since 2010.
R&B singer Hudson won a Best Supporting Actress Oscar in 2007 for her role in Dreamgirls and Zeta-Jones won the same award for Chicago in 2003.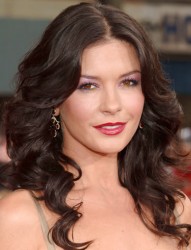 Crowe, who stars in Les Mis, won an Oscar for Best Actor in 2001 for his role in the Roman drama Gladiator.
Les Mis scored eight Oscar nominations, including Best Picture and Best Original Song. Les Mis actors Amanda Seyfried, Helena Bonham Carter, Eddie Redmayne, Aaron Tveit and Samantha Banks will also join the musical tribute.
Singers Adele, Shirley Bassey, Norah Jones and Barbara Streisand will also perform at the awards show.
Adele is nominated for an Oscar for her song "Skyfall" in the James Bond film of the same name, and Jones will perform Oscar-nominated song "Everybody Needs a Best Friend" from Ted.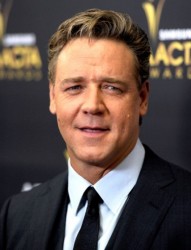 Comments

DENVER, (Reuters) – Taylor Swift won her trial against a Colorado radio personality yesterday after a jury found that the former DJ assaulted and battered the pop star by groping her bare bottom, and awarded her the symbolic $1 in damages she had sought.

(Reuters) The Indian government dismissed the controversial chief of its movie censorship panel on Friday, following months of criticism from Bollywood film-makers and fellow panelists angered by attempts to sanitise art and popular culture.

CROPREDY, England,  (Reuters) – Grammy award-winner Petula Clark sang her global hit "Down-town" about as far from "where the neon signs are pretty" as she could at the weekend — to thousands in a field in rural England.
(Reuters) – Bruce Springsteen is headed to Broadway for an eight-week solo theater run that he says will feature "just me, the guitar, the piano and the words and music." "Springsteen on Broadway" will start Oct.
VANCOUVER,  (Reuters) – "Deadpool" star Ryan Reynolds said yesterday that actors and crew were "heartbroken, shocked and devastated" at the death of a driver in a motorcycle stunt in Vancouver that went wrong.